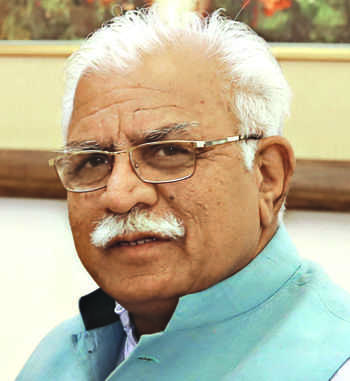 vinder Saini
Tribune News Service
Kosli (Rewari), October 9
Chief Minister Manohar Lal Khattar today reiterated his government's promise to establish AIIMS in Rewari district. He made this announcement while addressing a rally at Berli village in the district.
"The BJP government had promised to establish AIIMS in Rewari district. There are some technical issues in the setting up of the AIIMS at Manethi…we have asked people to provide land for the project," the Chief Minister said.
Khattar's announcement comes ahead of the October 13 meeting called by the AIIMS Sangharsh Samiti to chalk out the future course of action. Incidentally, the issue was raked up before the Lok Sabha elections as well.
At the rally, Khattar, accompanied by Union Minister Rao Inderjit, lambasted the previous Congress government for "biased" development and "favourtism" in government jobs. He asserted the BJP government had not only worked for bringing about changes in the system, but also ensured equal development in each part of the state.
Disgruntled BJP leader and former minister Jagdish Yadav was not present at the rally. He had sought the party ticket from Kosli, but the BJP has fielded Laxman Yadav, a supporter of Rao Inderjit. Yadav wanted to contest as Independent, but he dropped the plan after the CM reportedly placated him.