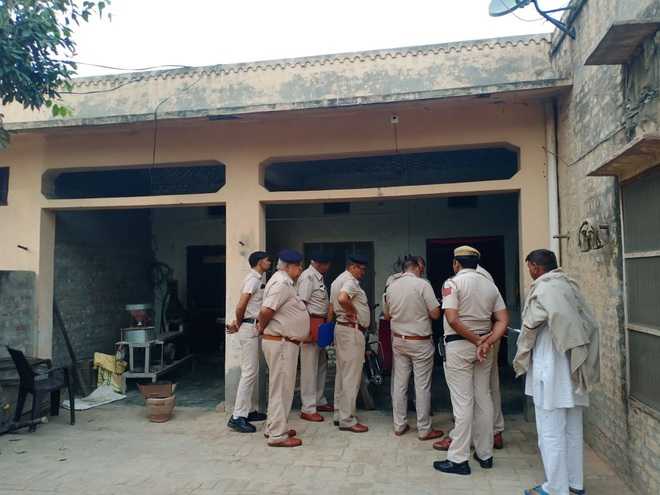 Tribune News Service
Hisar, November 14
A man shot his niece and himself after a family dispute in Petwar village of Narnaund subdivision in the district on Thursday. The accused, identified as Anil, also shot at his wife, brother and another niece.
According to the police, the accused had an argument with his wife Suman at home, after which he shot at her. Hearing the gunshot, his brother Ramesh and nieces, residing in the house next door, rushed to the spot.
Anil shot at his brother and Ramesh's daughters Pooja and Punit. While Pooja died of the gunshot injury, the other three were admitted to hospital. Anil shot himself soon after and died on the spot.
DSP Joginder Rathi said Anil opened fire after a domestic quarrel with his wife in the morning. "Preliminary reports say Anil opened several rounds of fire after his brother's family tried to intervene in the matter," he said.
The police registered a case and started investigation to find the cause of the shootout. Police sources said the accused fired six rounds from his revolver.