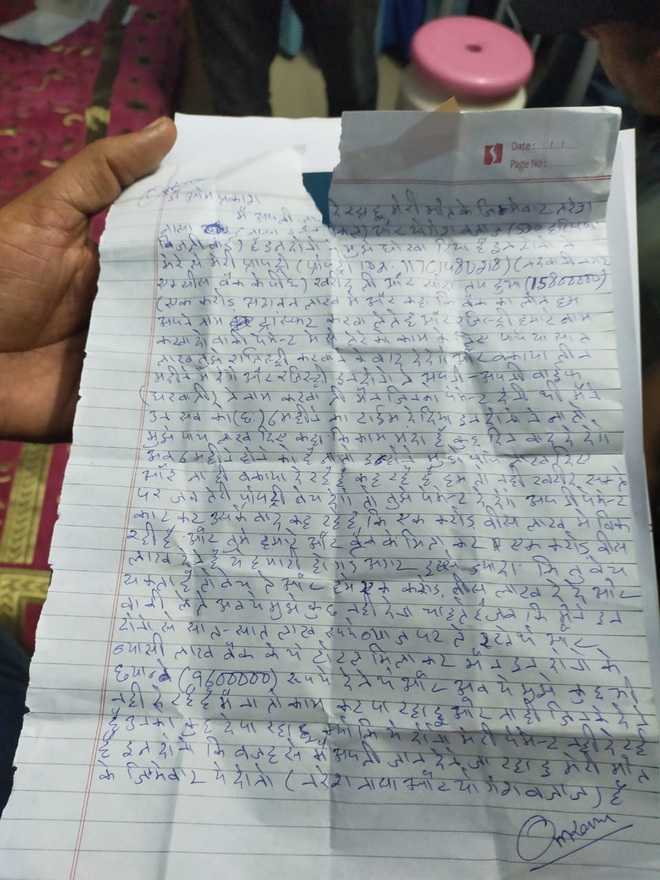 Our Correspondent
Sonepat, November 14
A local trader, identified as Om Prakash (48), committed suicide at his residence in Sector 15 here on Wednesday night.
Members of his family and other relatives placed his body outside the Civil Lines police station on Thursday and blocked the road separating Sectors 14 and 15 for around two hours.
They demanded the arrest of the two persons mentioned in the suicide note written by the deceased before taking the extreme step.
Local Congress MLA Surender Pawar reached the spot and persuaded the family members and relatives to lift the blockade. He assured them of an impartial inquiry and support to the bereaved family.
DSP Jitender Kumar said on the basis of the suicide note, a case was registered against power official Yogesh Bajaj and local trader Naresh Kumar.
Three teams have been formed to arrest the accused.
In the suicide note, the deceased claimed he had sold a piece of land in the local market to the persons named for Rs62 lakh. Aafter making some payment, they got the land registered in their name and declined to pay the remaining amount, driving him to suicide.
Top Stories