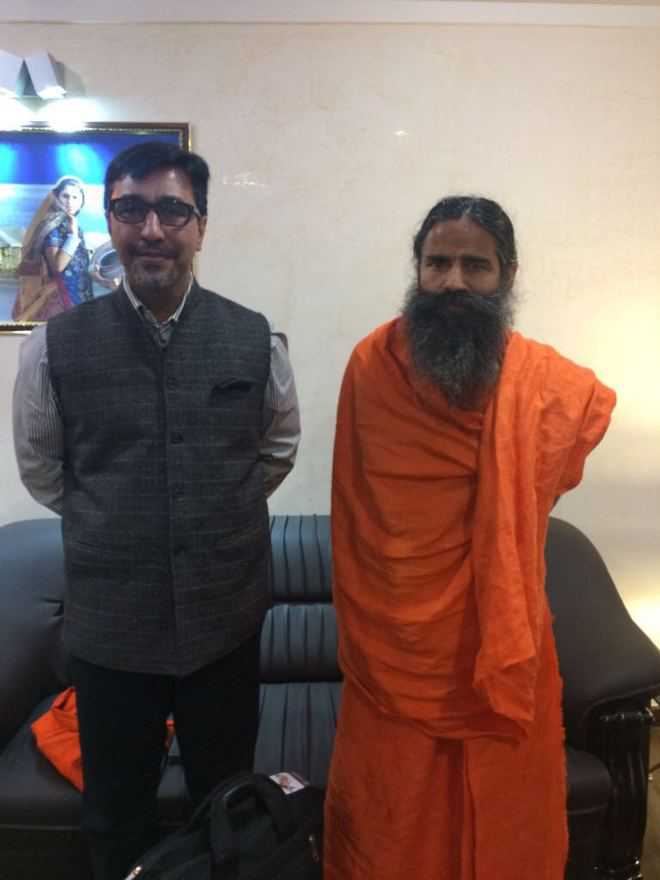 Tribune News Service
Rohtak, November 28
"We are delighted to announce that Patanjali has hired 10 interns from the IIM, Rohtak. The IIM, Rohtak, is among the three IIMs from where Patanjali has recruited interns for various management positions," a press note issued by the public relations cell of the IIM, Rohtak, said today.
It states: "Patanjali Ayurved Limited, one of the fastest growing FMCG company in India, hired 10 summer interns from the IIM, Rohtak. This marked the beginning of a strong bond between the management institute and the Patanjali group."
This year, Patanjali has recruited interns from the IIM, Rohtak, Ahmedabad and Lucknow. The interns will be working in diverse fields in the Patanjali group, including data analytics, marketing and strategy, finance and expansion plans.
"The recruitment drive was conducted at the Patanjali Food and Herbal Park in Haridwar. Students visited the Patanjali Research Foundation, Patanjali Yog Peeth, and attended a talk by Acharya Balkrishna, Managing Director of Patanjali Ayurved Limited," states the statement.
Patanjali Ayurved is at present valued at $470 million and its declared revenue was Rs 10,216 crore for the financial year 2016-17 with a sales growth of 150 per cent over the previous fiscal. It has also started its FMCG expansion in form of dealership and distributorship channels across the country, it adds.
"The IIM, Rohtak, strives to hone the managerial acumen of its students, particularly by nurturing their ability to employ analytics to make business decisions. Their skills are further enhanced through a compulsory two-month summer internship at companies such as Patanjali," the note states, adding that the FMCG group has shown keen interest in hiring students from the IIM for the final placements too."The recruitments by Patanjali from the IIM,Rohtak, is a sign of their confidence in our students," said Prof Dheeraj Sharma, Director, IIM,Rohtak. He said they would also write cases on various tactics and strategies used by Patanjali to succeed in a tough business environment. "Patanjali's success mantra needs to be studied for pedagogical purposes which may then be possibly taught in selected management courses," he added.