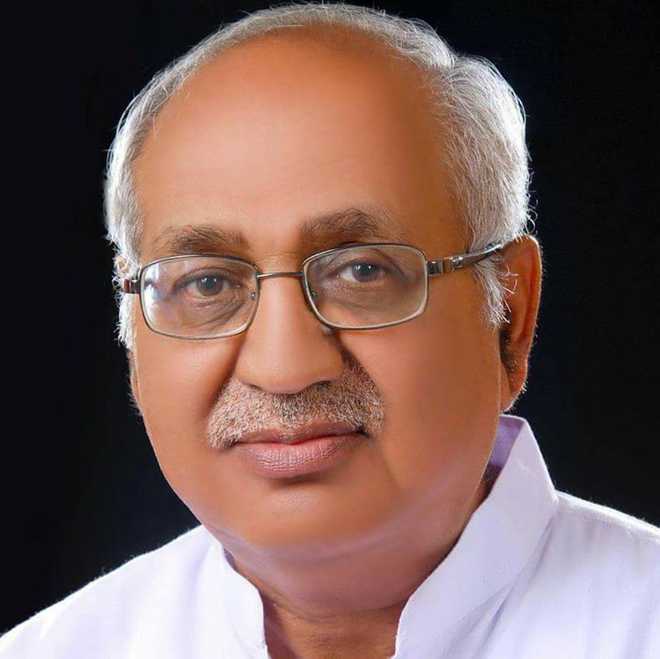 Saurabh Malik
Tribune News Service
Chandigarh, September 26
Nearly five years after Congress Party candidate Jai Tirath Dahiya emerged victorious with a margin of just three votes from the Rai Assembly seat, the Punjab and Haryana High Court has declared his election void.
Justice Harinder Singh Sidhu, in his order released on Thursday morning, asserted it has been proved in the present case that nine void votes were cast in favour of the returned candidate and two void votes were cast in favour of the petitioner, Inderjit.
After the deduction of the void votes from their tally, valid votes polled by the returned candidate were 36,694 and the votes polled by the petitioner were 36,698. Resultantly, petitioner Inderjit polled more votes than respondent Dahiya. "It is clear that the result of the election in so far as it concerns the returned candidate has been materially affected by the improper reception of void votes in his favour," Justice Sidhu said.
The Bench added that Dahiya's counsel on August 19 had brought to the court's notice that he had resigned from his seat in the Haryana Legislative Assembly on August 1. The resignation was accepted by the Speaker of the Haryana Vidhan Sabha on the same date. A notification in this regard was also issued by the Haryana Vidhan Sabha Secretariat the next day. "The resignation by the returned candidate does not render the election petition as infructuous," Justice Sidhu declared.
Referring to Section 62 (4) of the Representation of the People Act, Justice Sidhu asserted no person would vote in the same constituency more than once "even though his name may have been registered in the electoral roll for that constituency more than once". If such person voted twice in that constituency, all his votes in that constituency would be void.
As such, the votes cast by the voters more than once were void. These void votes were required to be deducted from total votes polled by the candidate in whose favour they have been cast.
Congress party candidate, Jai Tirath Dahiya, had emerged victorious with a margin of just three votes from Rai seat in the assembly polls held in October 2014. Challenging the election, Indian National Lok Dal candidate Inderjit Singh had alleged Dahiya could win the election because of bogus voting.
In his petition challenging Dahiya's election, it was alleged that the bogus voting was witnessed at booth numbers 83, 131, 112, 19, 25, 22 and 24. Taking up the matter, Justice Sidhu handed over the entire record to a Registrar-rank officer before directing its examination with the help of a technical expert.
Inderjit Singh had contested the state Assembly polls in 2014 from Rai on INLD ticket.