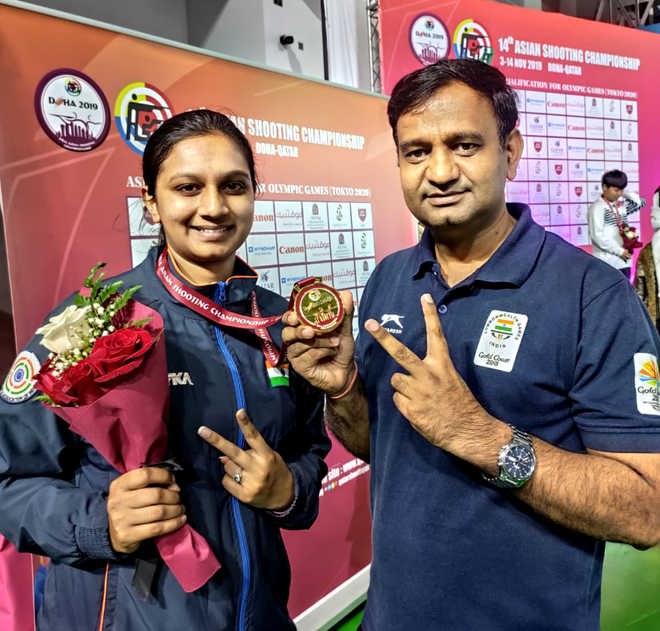 Ravinder Saini
Tribune News Service
Rohtak, November 8
Rohtak erupted in joy as soon as the news about the winning of gold medal by local girl Kajal Saini in the team event of Prone position at the 14th Asian Shooting Championship in Doha (Qatar) reached here on Friday.
Elated over her achievement, her kin celebrated the win by distributing sweets. It is Kajal's first gold medal in an international championship.
"Kajal started shooting as an NCC cadet while pursuing B.Sc from Government Women College in Rohtak around five years ago. She performed well at the NCC shooting games in the state as well as the national level. Kajal clinched nine medals, including four golds, in the two previous National Games," said Kajal's father Vijay Saini, who is employed with the Delhi Government.
Her mother, Sunita Saini, a post-graduate teacher, said Kajal's achievement had yet again proved that girls were in no way behind boys in any field. "They have the capability to prove their mettle in every field if given ample opportunity," she said, adding that she was now eagerly waiting for her arrival from Doha.
"I never imagined that I will represent India in shooting one day as no other member of my family has played this game. It is an expensive game, but my parents always supported me. I have toiled hard to get my first international medal," said Kajal over the phone from Doha.