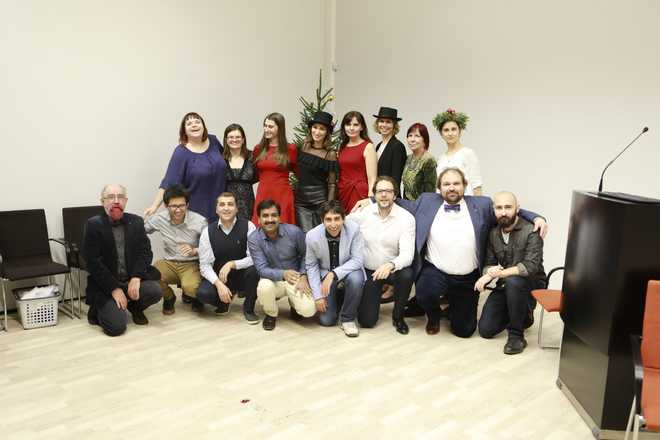 Vishal Joshi
Tribune News Service
Kurukshetra, December 10
Working on the desire of Sydney-based IIT graduate Anurag Kadian to know the ancestral lineage of Rors in Haryana, a group of researchers has traced the community to western Eurasia. The DNA-based study was published in the American Journal of Human Genetics last week.
Gyaneshwer Chaubey, a professor at Banaras Hindu University and member of the research team, said the Rors did not have any genetic ancestry with the Marathas.
He said it was the first comprehensive genetic study of the modern Harappan region. He said the movement of people of the Indus Valley towards the Gangetic plains was likely to have taken place after the collapse of this civilisation.
"Our study, based on DNA profiling of over 200 persons in Haryana and Pakistan, reveals that Rors have strong genetic similarities with the Pathan and Kalash communities in Pakistan. The study indicates that Rors may have moved from the Swat Valley, a peripheral region of the Indus Valley region, about 1,500 years ago," said Chaubey, senior author of the report.
Light skin colour and average height of 6 feet were distinct characteristics of Rors, he said. "Saliva and blood samples of 154 Rors from 11 villages, including Amin, Katalheri, Sataundi and Dhatrath, were collected in 2012. Later, more samples were taken from Pakistan by our collaborators and the analysis were conducted in a state-of-the-art laboratory in Estonia," he added.
Rors are predominantly an agrarian community in Haryana. They are present in various parts of the state and have a dominant presence in several villages of Kurukshetra, Kaithal and Karnal. Kadian, a native of Karnal, said he wanted to end widespread confusion about the Ror ancestry.
"As I floated the idea to identify Rors scientifically, Dubey and Dr Ajai K Pathak of the Institute of Genomics, University of Tartu, Estonia, formed an international group of inter-disciplinary researchers. The research has given a new dimension to the background of the community," said Kadian.
The claim of Rors' genetic connection with Marathas was first floated more than 10 years ago by Virender Verma, a bureaucrat-turned-politician in Karnal district. Quoting a few historians, he had claimed that Rors had their lineage to Maratha soldiers who survived the third battle of Panipat in 1761.
Kadian said the Maratha theory was questioned within the community and it was important to end the confusion.