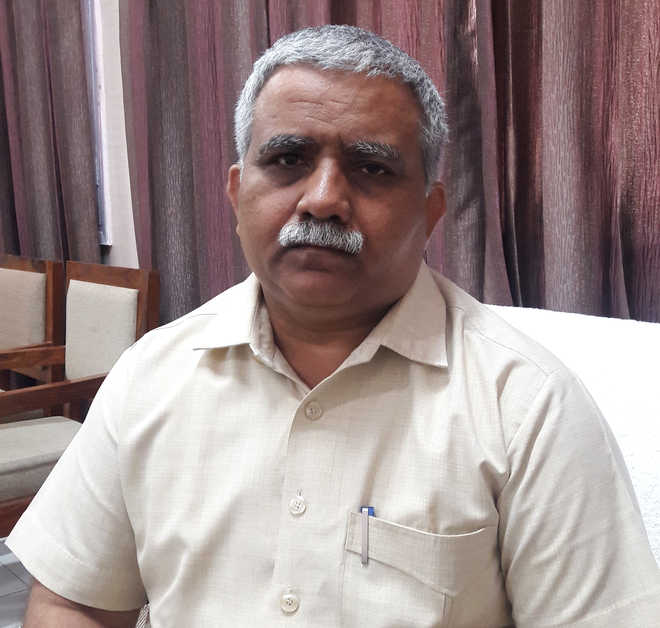 Vishal Joshi
Tribune News Service
Kurukshetra, May 13
Vice Chancellor of the newly established AYUSH (Ayurveda, Yoga and Naturopathy, Unani, Siddha and Homoeopathy) University here, Dr Baldev Kumar Dhiman on Sunday triggered a row while claiming that Ayurveda contains the way of gender selection before conception.
At a function to mark the birth anniversary celebration of Narad Muni, a religious figure, Dhiman claimed the strict following of ayurvedic prescription would give desired results.
When asked for a clarification by this correspondent about his claim on the sex selection, Dhiman further stated that a prescription from traditional alternative technique includes, medication, strict dietary and physical regulations and certain meditation techniques were required to be adopted at the pre-conception stage.

"The ancient scripture clearly mentions that it is possible to select gender before pregnancy. But one has to follow the instructions for two months for results," he claimed at the function organised to honour the journalists.
Meanwhile, the state health officials have expressed shock over the claim and cited the public statement as a gross violation of Pre-Conception and Pre-Natal Diagnostic Techniques (PCPNDT) Act.
"In no medical system anywhere in the world, there is any proven method to determine the gender at the pre-conception stage or after pregnancy. As per the law, anyone found claiming about sex selection in any way is liable for prosecution for violation of Section 6 of the PCPNDT Act," said a senior health functionary, requesting anonymity.
Another official said such a claim by a VC was shocking as it challenged the prime minister's flagship programme of gender parity.
"Haryana Government is also making sincere efforts to improve sex ratio by strict implementation of PCPNDT Act. Top health expert like the VC should be extra cautious while making any claim on a sensitive issue like gender selection," he said.
An RSS ideologue, Dhiman was associated with the ABVP and other right-wing Hindu organisations. He is considered close to the Chief Minister ML Khattar and the RSS leaders.
Before joining as the V-C, Dhiman was director in AYUSH department and he was reportedly handpicked by Khattar.


Top Stories