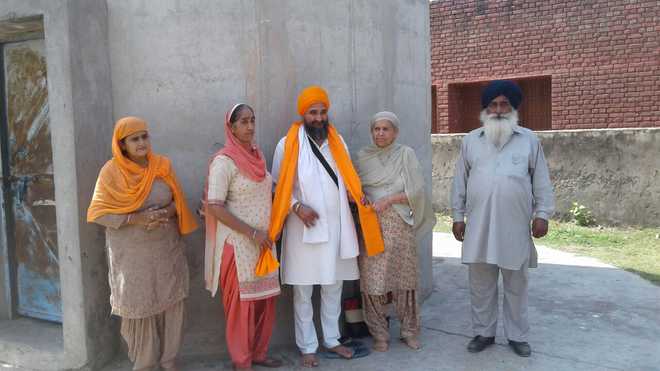 Vishal Joshi
Tribune News Service
Kurukshetra, March 20
Former militant Gurbaksh Singh Khalsa, who had been protesting for the last several years demanding the release of Sikh prisoners, allegedly committed suicide at his native Thaska Ali village in the district on Tuesday evening.
Confirming the incident, SP Abhishek Garg said Khalsa jumped from an overhead water tank where he was holding a protest. He was rushed to the Lok Naik Jai Prakash Civil Hospital where he was pronounced dead, the SP added.
Police sources said Khalsa and his supporters gathered at Thaska Ali, near Ismailabad block, in the afternoon. After being presented a 'siropa' by the family members of separatist leaders lodged in various jails, Khalsa climbed atop the water tank.
He was reportedly holding a dharna atop the water tank in support of his demands and allegedly jumped from there in the evening.
As news of Khalsa's death spread, Sikh sympathisers started gathering near the hospital at Kurukshetra University. The road was blocked by the slogan raising protesters.
Meanwhile, the district authorities have put the police personnel on alert.
Khalsa had been seeking the release of Sikh prisoners languishing in jails despite, according to him, having completed their terms.
Top News
Severest of severe action taken: CM | Amritpal's lawyer alle...
BJP slams Cong for skipping RS Chairman's meeting
White House refuses to comment on claim