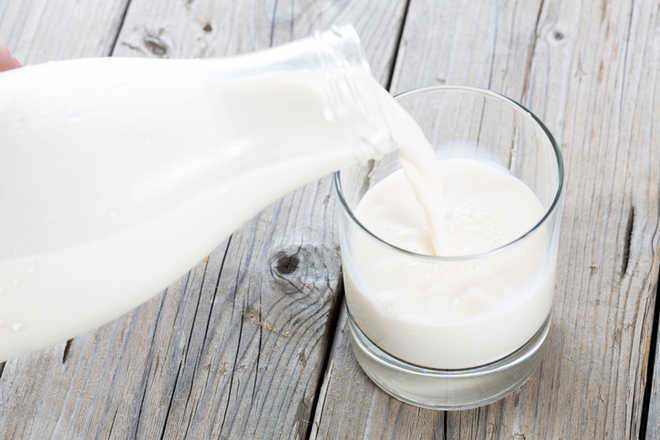 Sushil Manav
Tribune News Service
Chandigarh, January 29
Come April and people in Haryana will start getting edible oils and milk fortified with vitamin A and D in all booths and stores run by government boards and corporations.
Besides, the distribution of wheat flour fortified as per the standards of the Fortification of Food Regulations, 2016, and double fortified salt will start on April 1.
"Haryana will become the first state in the country to introduce fortified food items in a big way," said Amit Jha, Principal Secretary (Health).
The move follows Chief Minister Manohar Lal Khattar's observation on the nutritional deficiency among people of the state, he said.
As per the National Family Health Survey (NFHS)-4, 72 per cent of children, 63 per cent of women and 21 per cent of men in the state are anaemic and about one-third of children under 5 are either stunted, wasted or underweight. "This is a serious matter as it is related to impaired productivity of population of Haryana," Jha said.
Jha said, "Representatives of roller flour mills associations, rice millers, and associations of edible oil and milk manufacturers have assured the government that they will fortify their products in three months."
Oil and milk is to be fortified with vitamin A and D; wheat flour and rice with iron, folic acid and vitamin B12; and salt with iodine and iron.
Dr Saket Kumar, Commissioner, Food and Drug Administration (FDA) said a request has been sent to the Chief Executive Officer of the Food Safety and Standards Authority of India (FSSAI) for making the standard of food fortification mandatory for sale in Haryana.
Top News
Union sports minister Anurag Thakur puts out a tweet to this...
Gurnam Singh Charuni and several other union leaders were ar...
Says strength of democratic institutions to figure in discus...
Forecasting agencies say the storm has been undergoing 'rapi...
The shell was found when it got stuck in the tiller of a far...