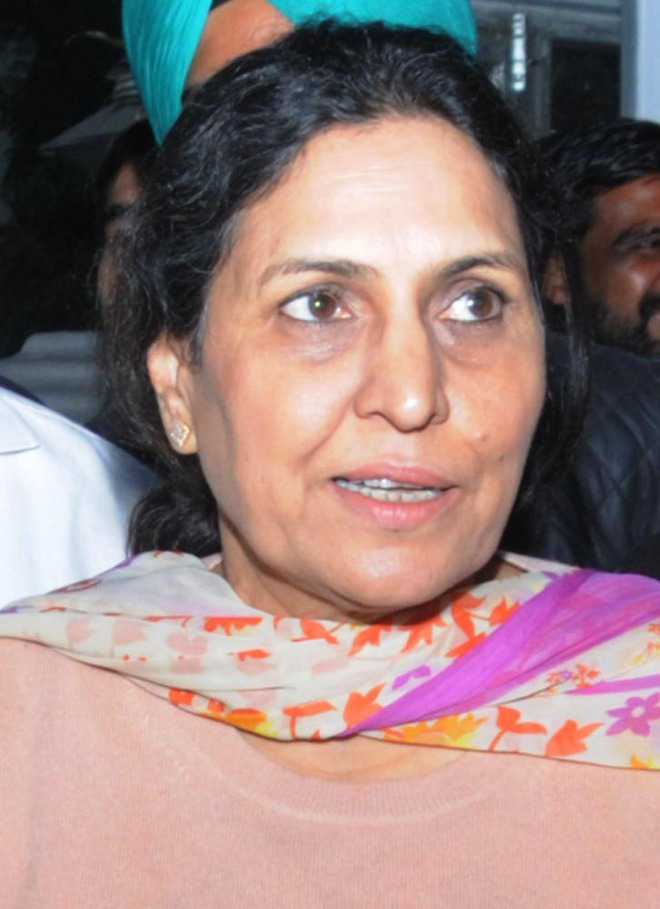 Parveen Arora
Tribune News Service
Karnal, December 7
Two-time Congress MLA Sumita Singh is backing Independent mayoral candidate Asha Wadhwa. With her support, the election for Mayor's post has become interesting, as the INLD-BSP alliance has already extended support to Wadhwa. She is facing, among others, BJP candidate Renu Bala Gupta.
"We are against the BJP as it has failed on all fronts. So, my supporters and I have decided to oppose the BJP Mayor's candidate and, instead, support Independent candidate Wadhwa," Sumita said.
She claimed the BJP had done nothing, but file false cases against Congress leaders. "Business has been affected badly because of GST and demonetisation. The youth is finding hard to get jobs, while farmers are in distress due to flawed policies of the BJP," Sumita added.
Her supporter Trilochan Singh, former chairman of the Haryana Minority Commission, said, "We are against the BJP and will never vote for it, so we have decided to go with Wadhwa."
Former CM Bhupinder Singh Hooda's aide and Ganaur MLA Kuldeep Sharma will open his cards on Sunday after a meeting with his supporters. "The motive is to defeat the BJP, but I will take a decision on Sunday after consulting my supporters," he said.
On the other hand, BJP's Renu Bala said, "I am not bothered about who is supporting whom. All I know is that I am seeking votes on the basis of development works done by the BJP government."