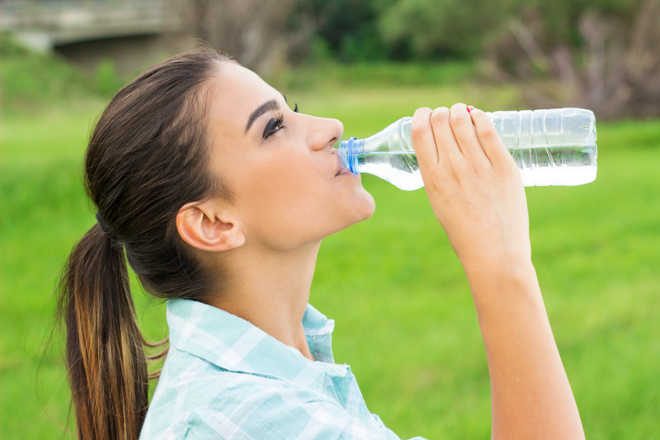 London
Slimming can't get any easier than this! Researchers have shown that drinking 500ml of water half-an-hour before eating the three main meals of the day may help you lose weight.
"Just drinking a pint of water, three times a day, before your main meals may help reduce your weight," said Helen Parretti, a lecturer at the University of Birmingham.
For the study, obese adult participants were recruited from general practices and monitored over a 12-week period.
Each of the participants were given a weight management consultation, where they were advised on how to adapt their lifestyle and improve their diet and levels of physical activity.
While half of them (41 adults) of those recruited were asked to preload with water, the other half ( 43 adults) were advised to imagine that they had a full stomach before eating.
Those in the group who were instructed to 'preload' with water lost, on average, 1.3 kg more than those in the control group.
Those who reported preloading before all three main meals in the day reported a loss of 4.3 kg over the 12 weeks, whereas those who only preloaded once, or not at all, only lost an average of 0.8kg.
"When combined with brief instructions on how to increase your amount of physical activity and on a healthy diet, this seems to help people to achieve some extra weight loss -- at a moderate and healthy rate," Parretti pointed out.
"It is something that does not take much work to integrate into our busy everyday lives," Parretti said.
The study was published in the journal Obesity.
—IANS
Top News
Had complained to PM Modi about the activities of Brij Bhush...
Section 124A of the Indian Penal Code dealing with sedition ...
The postings and transfers of the officers have been made on...
Singh, in a Facebook post, said he has postponed the 'Jan Ch...
The representatives of various khaps and farmers' outfits re...