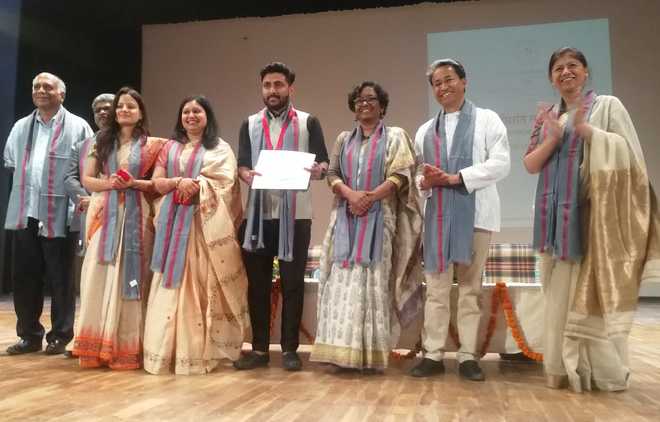 Our Correspondent
Kangra, May 29
Sonam Wangchuk, innovator, education reformist and founding-director of the Students' Educational and Cultural Movement of Ladakh, on Wednesday awarded degrees to 146 students of the seventh batch of NIFT-Kangra.
Addressing a gathering, he said they needed innovation-driven technical institutes in mountainous regions to cater to people living in the tough terrains.
He said if the IIT-Mandi focused on this approach, it could be the leading institute all over the world contributing to the overall development of the people of mountainous areas. He said NIFT-Kangra could contribute in uplifting the standard of people.
Director General, NIFT, Sarda Muraleedharan said the academic strategy at the campus was marked by a student-centric approach, where the idea of education involved bringing in the best in every student.
The students were also presented awards for best academic performance in individual departments, community services and all-round academic performance.
Top News
In Shraddha case re-run, accused Manoj Sane kept woman's cho...
'It's better that truth comes out now instead of court'
Jaishankar said two sides will have to find ways for disenga...
Injured children aged between 22 months and 3 years: Police ...
Mohammed Siraj most successful Indian bowler, finishing with...