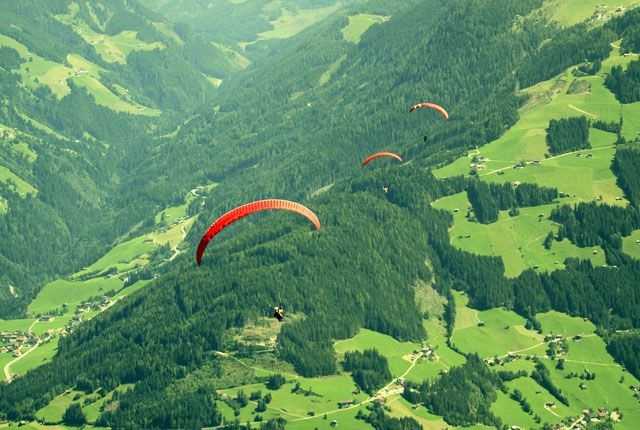 Ravinder Sood
Palampur, October 26
After the state government expressed its inability to organise the Paragliding World Cup Championship at Billing, Air Tribune, a private global agency, has come forward to hold the global event. The agency also started the registration of pilots at Bir today.
Air Tribune, headed by some Russian pilots, today announced to organise the event, starting from October 26 to November 1, without any support from the state government. The Bir Billing Paragliding Association has also been extending support to Air Tribune for the success of the event. It will help the agency in rescue operations in case of any emergency. Even in past, Air Tribune has organised a number of adventurous events all over the world.
During a visit to Bir Billing today, it was found that preparations were on. Over 300 foreign and domestic pilots are expected to participate in the event. More than 60 pilots, including women, have registered their names for the event so far. Earlier, the Bir Billing Paragilding Association had made all efforts to persuade the state government to organise the global event, but to no avail. There was uncertainty and even the Baijnath SDM and the District Tourism Officer, Dharmshala, had no information.
Sudhir Sharma, former Minister and chief patron of the association, hailed the decision of Air Tribune to hold the championship at Billing at a time when the government had refused to do so.
He said paragliding had brought Himachal on the world map. It had given a boost to the state tourism as hundreds of pilots came to Billing from various countries.
Top News
Railway Board has recommended for Central Bureau of Investig...
'Amid 'pro-Khalistan sloganeering, the 39th anniversary of O...
Darknet refers to the deep hidden internet platform that is ...
Nothing objectionable except personal belongings and Pakista...