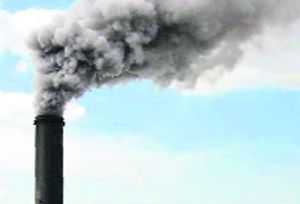 Pratibha Chauhan
Tribune News Service
Shimla, November 22
The government today constituted the Air Quality Monitoring Committee (AQMC) to check the high pollution levels in the seven towns of Baddi, Damtal, Kala Amb, Nalagarh, Poanta Sahib, Parwanoo and Sundernagar.
The committee will prepare an action plan within two months to bring the standards of air quality as per prescribed norms. This will have to be done within six months from the date of finalisation of the action plan.
The committee has been constituted in compliance with the order passed by the National Green Tribunal on October 8, 2018, with regard to high air pollution levels in these towns.
The six-member committee will comprise Directors of the Transport, Industries, Urban Development, Agriculture and Environment, Science and Technology Departments while member secretary, State Pollution Control Board, will be its convener.
Interestingly, one of the components of the action plan will be to regulate the number of vehicles and extent of construction activities in these towns in terms of carrying capacity. This will reduce emission levels. Guidelines will be accordingly framed to regulate vehicles and industries in these non-attainment cities with regard to high pollution levels.
The levels in the industrial belt of Baddi-Barotiwala-Nalagarh, Kala Amb and Paonta Sahib have gone unchecked. Another major cause of air pollution is the carbon emissions from thousands of trucks transporting cement.
The action plan will include components like identification of source of pollution and its apportionment considering sectors like vehicular pollution, industrial pollution, dust pollution, construction activities, garbage burning, agricultural pollution, including pollution caused by burning of crop residue, residential and indoor pollution.
The plan will also consider measures for strengthening of ambient air quality monitoring and steps for public awareness, including issuing of advisory to public for prevention and control of air pollution and involvement of schools, colleges and other academic institutions and awareness programmes.
The plan will indicate steps to be taken to check different sources of pollution having speedy, definite and specific timelines for execution as directed by the NGT.