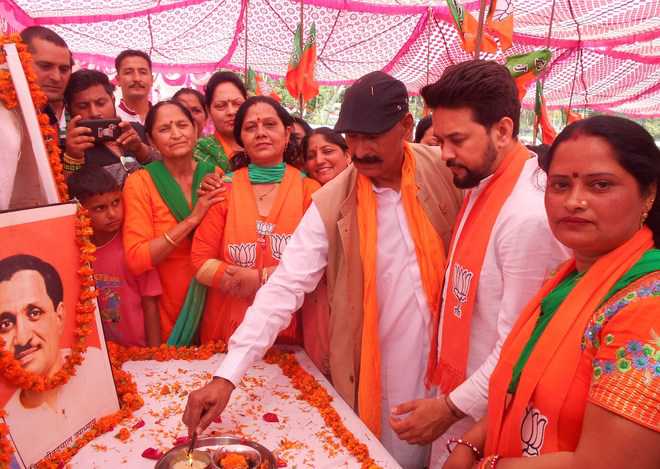 Our Correspondent
Kangra, April 11
BJP MP Anurag Thakur today termed the Congress 'mother of corruption'. At a public meeting in Dehra, the MP alleged that the party stood exposed in front of the people.
The Congress wanted to come to power just to loot the country. Anurag said one could not expect the party to be corruption-free.
The Modi government blocked all routes of corruption and black money by implementing strict laws in the country. Demonetisation and the GST were a few steps taken in this direction. Anurag said the Modi government had made the system transparent. In the last five years, the country had seen a positive change.
"There is not even a single corruption charge against Modi. He has wiped out indiscipline, insensitiveness and corruption from government offices, which the Congress government could never do," Anurag said.