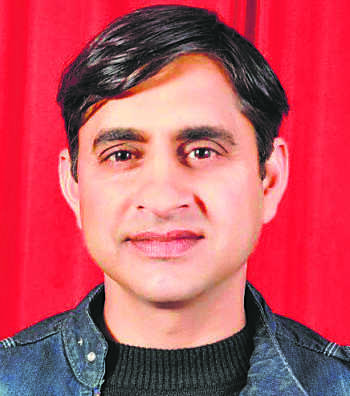 Tribune News Service
Dharamsala, April 19
Congress candidate from Kangra Pawan Kajal on Friday teared into the BJP for fooling farmers by transferring Rs 2,000 to their accounts near the General Election.
He was addressing public meetings in the Indora area of Kangra district. Kajal alleged that hundreds of farmers had committed suicide in the last five years, but the Central government failed to take concrete steps to address their issues. Now just one month before the elections, the BJP had started transferring Rs 2,000 to the accounts of farmers.
"The saffron party is trying to bribe farmers, but they are wise enough to call the bluff of the BJP government," alleged Kajal, adding that if the Congress was voted to power, it would waive farm loans.
Kajal accused the BJP of hurting the sentiments of followers of Radha Soami sect. He said the party was trying to divide the people of the country on communal basis to garner votes. "The party has nothing to list as its achievements. So it has adopted a new rhetoric that the country will be safe under Narendra Modi or trying to transfer Rs 2,000 to the accounts of farmers," he said.
Kajal lashed out at sitting MP Shanta Kumar for not giving anything to the Indora area from his MPLAD funds. He alleged that in the last five years, no major project had been sanctioned for Kangra and Chamba regions.
Top Stories