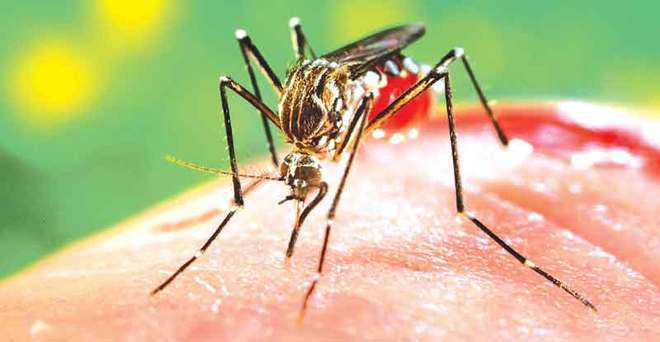 Kuldeep Chauhan
Tribune News Service
Shimla, July 5
As many as 96 persons have tested positive for dengue in Bilaspur till Thursday. However, most of the cases have been reported in the last one week. The first dengue case was detected on May 26.
A health team after inspecting the affected areas on Thursday attributed the outbreak to a virus from Bengaluru. The district administration has launched a fogging operation to check its spread.
Fearing that dengue fever may witness further spurt during the monsoon, Additional Chief Secretary, Health, BK Aggarwal has deputed a team of doctors from the Health Department and the Indira Gandhi Medical College and Hospital to survey the town, keep tabs on its outbreak and prevent its spread to other parts of the state.
The team found that eight new patients tested positive for the disease at the regional hospital Bilaspur on Thursday. The first case was detected on May 26 when a girl student contracted dengue during her stay in Bengaluru.
Five patients are undergoing treatment at the regional hospital in Bilaspur. However, no death has been reported so far, doctors said. Union Health Minister JP Nadda, who hails from Bilaspur, has directed the state health authorities to take steps to check the spread of the disease. Bilaspur hospital is getting six to eight cases on a daily basis as the disease has spread to Ghumarwin and other localities.
Bilaspur DC Vivek Bhatia said, "We are monitoring the situation under a special task force. We have started fogging and launched an awareness campaign to prevent the breading of mosquitoes".
Top News
The slab constructed on top of an ancient `bawdi' or well co...
In April 2016, the then CIC M Sridhar Acharyulu had directed...
He is serving time in a road rage case dating back to 1988
The govt had earlier given exemption of 2.25 per cent in sta...
Trump call it 'political persecution and election interferen...