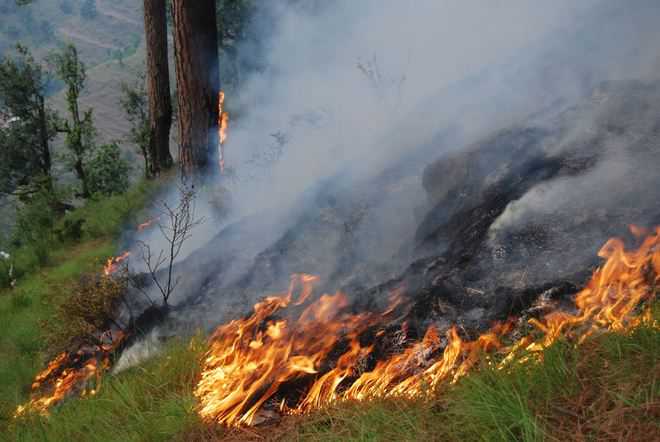 Palampur, April 29
With the onset of summer, the Forest Department in the district has geared up its machinery to check forest fires.
Appropriate arrangements have been made in all forest divisions to create awareness among the local people and right holders how to check forest fires and assist field staff of the department.
A senior department official on Friday said control rooms equipped with wireless systems and cellphones had been established in different divisions. Besides, fire fighting units have also been created in all sensitive areas.
Deficient rains and dry spell in the state last year had resulted in forest fires as early as in the month of March. However, long spell of winter this time and rain in March and April has provided some relief to the department.
Forests in the middle and lower hills of the state comprising Kangra, Mandi, Hamirpur, Una and Bilaspur districts are prone to fires between April and June. Besides causing harm to the fragile flora and fauna, these blazes also cause huge damage to wildlife and standing trees.
The total area under pine forests, where controlled burning is required, is over 1,50,000 hectare and as such preventive measures are to be carried out on over 50,000 hectare. — OC
Top News
Pakistan national to visit ancestral village in Bathinda after 75 years
Reunited with brother 4 months ago at Kartarpur Sahib