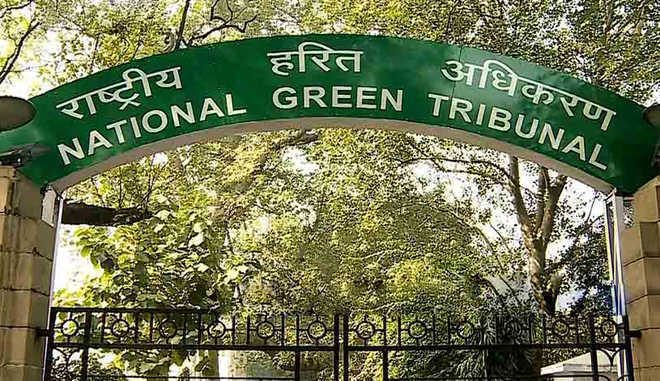 Ambika Sharma
Tribune News Service
Solan, July 14
The local municipal committee (MC) is yet to set up a solid waste management plant despite strict directions from the National Green Tribunal (NGT) to ensure compliance of the Municipal Solid Waste Management Rules, 2016.
Despite registering the highest population growth in the state, the Solan MC is yet to devise its own mechanism to dispose solid waste. As per the prevailing system, the biodegradable waste is disposed of in pits at Salogra, while the non-biodegradable waste is sent to a Shimla-based plant.
Gurmeet Negi, executive officer, Solan MC, said since the initiation of segregation of waste, a truckload of waste was being sent to the Shimla plant for scientific disposal on a daily basis. Earlier, two trucks were being sent as the waste was not segregated. As much as 19 tonnes of waste was generated on a daily basis in the town. The plastic waste was collected by junk dealers, said Negi.
He said in the absence of funds from the Urban Development Department, the MC had not been able to set up its own plant till now.
"The availability of suitable land is further adding to the delay. Though a site measuring 10 bighas has been selected at Salogra, it cannot be put to use following objections from local villagers, he said.
Since people have been subject to abominable stench from the earlier waste dumping site at Salogra, villagers are stiffly opposing setting up of any such plant in their vicinity. This plant was closed down following NGT directions, as residents were subject to stench and pollution due to the improper treatment of the waste.
A cluster approach is supposed to be adopted for the setting up solid waste management plants in the state as per the action plan devised by the Urban Development Department. Underground waste bins are supposed to be placed in towns as per this action plan. A perusal of the action plan, however, reveals that majority of its recommendations are barely paper formalities. The action plan has been devised after the NGT directions to ensure time-bound setting up of such plants across the state.
KC Chaman, Deputy Commissioner, Solan, said setting up of a solid waste management plant was their top priority, adding that the SDM had been directed to identify suitable site for this plant following which work would be initiated.
Previous violations
The Solan MC was found callously dumping its solid plastic waste into a river over the Sadhupul bridge last year instead of sending it to the Bharyal waste-to-energy plant at Shimla. An inquiry conducted into the matter on the directions of the NGT had found that a truck carrying the waste had dumped it into the river. The tribunal had received a complaint of the river being flooded with plastic waste. The civic body had then been directed to improve its garbage collection and monitor its transportation, so that the waste was aptly disposed of and not thrown around.