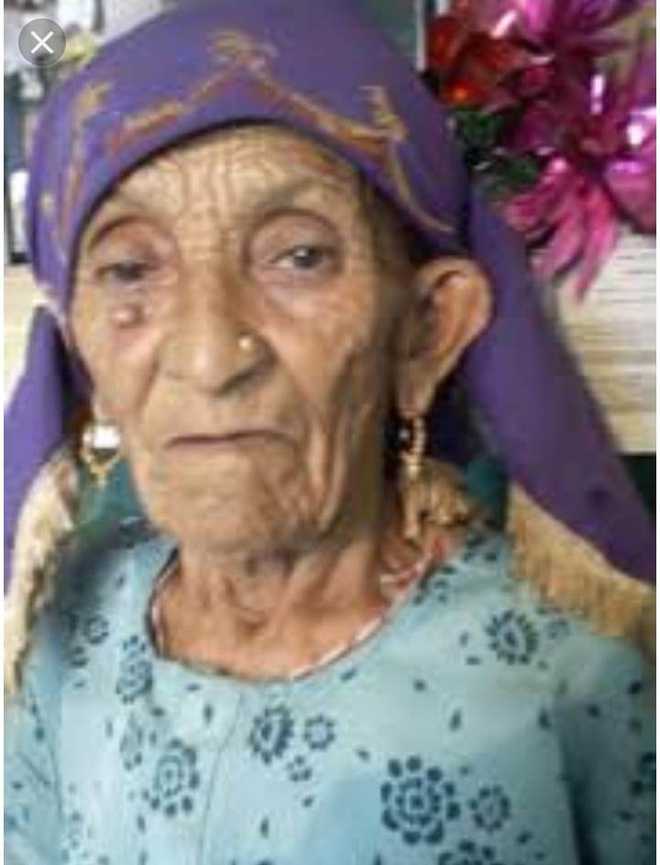 bika Sharma
Tribune News Service
Solan, November 27
A memorial to honour environmentalist Kinkri Devi, who had single-handedly taken on the mining mafia involved in limestone mining in Sangrah subdivision of Sirmaur, will finally be constructed at Madholi village with Chief Minister Jai Ram Thakur announcing Rs 10 lakh for it during his recent visit to the district.
The district administration has already set aside two bighas for this memorial, apart from another Rs 10 lakh, for the memorial-cum-park, informed Lalit Jain, Deputy Commissioner, Sirmaur.
He said the Sangrah SDM had been made the in-charge of a supervisory committee comprising the BDO, an engineer and local villagers. The work is likely to begin early next year and the park will be completed within a year's time. The site is situated two kilometer from Sangrah on the Sangrah-Haripurdhar Road.
The locals had been demanding a memorial to honour her exemplary contribution in saving the ecology of the area, which had been threatened by the indiscriminate quarrying in 1987.
Born in 1925, Kinkri Devi lived a life of penury at Ghaton village and was married at the young age of 14 to a bonded labour. Her husband died at the age of 22 due to some disease and she started working as a sweeper. She noticed how indiscriminate quarrying of limestone in her area was adversely affecting the adjoining lands, water resources, pastures, forests, wildlife as well as inhabitants.
Backed by a local NGO, she filed a petition in the state HC and also sat on a 19-day hunger strike to press for her cause. The court finally acceded to her prayer and imposed a blanket ban on blasting in the area.
Her agitation won her international fame and the then First Lady Hillary Clinton had invited her to attend an International Women's Conference in Beijing. She was extended the honour of lighting the lamp in the ceremony. She died in 2007 at the age of 82.