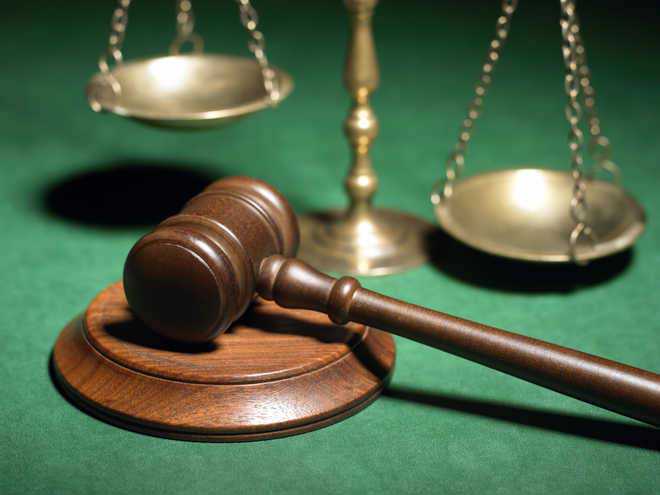 Vijay Arora
Shimla, July 20
In a major embarrassment to the state government, the HP High Court on Friday entrusted the task of removing encroachers from forestland to the Eco-Task Force of the Army based at Kufri (Shimla) for implementing the orders passed by the court and upholding the rule of law.
The court further directed the Special Investigation Team (SIT), constituted by it on April 25 for evicting the big encroachers, to visit Jalatha, Chaithla, Pungrish, Pandali and Kalemu villages in Kotkhai tehsil in Shimla district and carry out operations for removing encroachments from public land.
A Division Bench comprising acting Chief Justice Sanjay Karol and Justice Sandeep Sharma further said in its order that the jawans of the Eco-Task Force would work in tandem with the SIT so as to ensure that every encroachment over forest/public land in the villages of Kotkhai area is removed. The court further directed the SIT to file its action-taken report on July 24.
Taking a strong exception to the non-compliance of its orders, the court observed, "It is a sorry state of affairs of functioning of the officers/officials of the state, who despite an assurance to this court, have really not taken any effective action against those who have encroached upon a large chunk of government land and more specifically in Jalatha, Chaithla and Pungrish villages of Kotkhai tehsil, Shimla district."
Expressing concern on the working of the state functionaries, the Bench observed, "We notice that officials of the state are continuing to carry out operations only against small farmers and no action is being taken against big encroachers."
The Bench further directed the Shimla Deputy Commissioner to ensure the deployment of efficient and effective staff for assisting the SIT and the Eco-Task Force.
The Bench also observed, "The harvesting season is going on and the encroachers are now attempting to harvest the crop and market it for their pecuniary gains."
Taking care of the standing crops, the court further said, "Insofar as standing crop is concerned, we leave it to the best of the judgment of the SIT/Commanding Officer of the Command/Battalion, to, if required, harvest and market the same, depending upon the existing conditions at the ground level."
As per the order passed by the court on April 25, the members of the SIT are Debasweta Banik, IAS, Additional Deputy Commissioner, Shimla, Soumya Sambasivan, IPS, Principal, Police Training College, Daroh and Alok Nagar, Chief Conservator of Forests (EAP).
The court passed this order on a petition taken up suo moto by the court as a public interest litigation on a letter written to the Chief Justice by a resident of Chaithala village in Kotkhai tehsil, alleging that around 40 residents of Chaithala, Nagpuri Chaithala, Karewag Chaithala and Sevag Chaitala villages in Shimla district have raised apple orchards on around 500 bighas of government land.