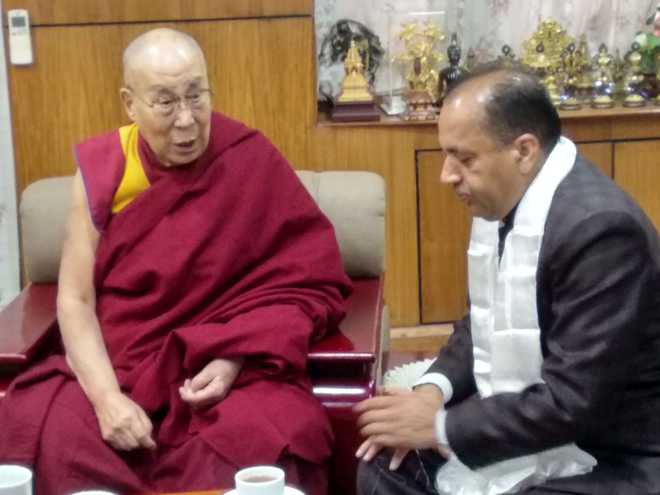 Dharamsala, February 1
Himachal Pradesh Chief Minister Jai Ram Thakur on Thursday called on Tibetan spiritual leader the Dalai Lama at his official palace at McLeodganj, a quaint uphill town.
The Chief Minister's office said Thakur met the spiritual leader to seek his blessings. Cabinet Minister Mahinder Singh accompanied him.
The Dalai Lama returned to his abode on Wednesday after a month-and-a-half sojourn to Bodh Gaya in Bihar where he gave a series of sermons and presided over the initiation ceremony of over 50,000 devotees from more than 13 countries.
The Dalai Lama has lived in India since fleeing China in 1959 after a failed uprising against Communist rule over Tibet. The government-in-exile is based in Dharamsala but is not recognized by any country.
IANS
Top News
Csaba Korosi in India on three-day visit | Pushes for reform...
A government release says there will be no official entertai...
Recalls the Mahatma's profound thoughts in a tweet
There is no report of any loss of life or damage to property
Workers and machinery have been deployed to clear the area