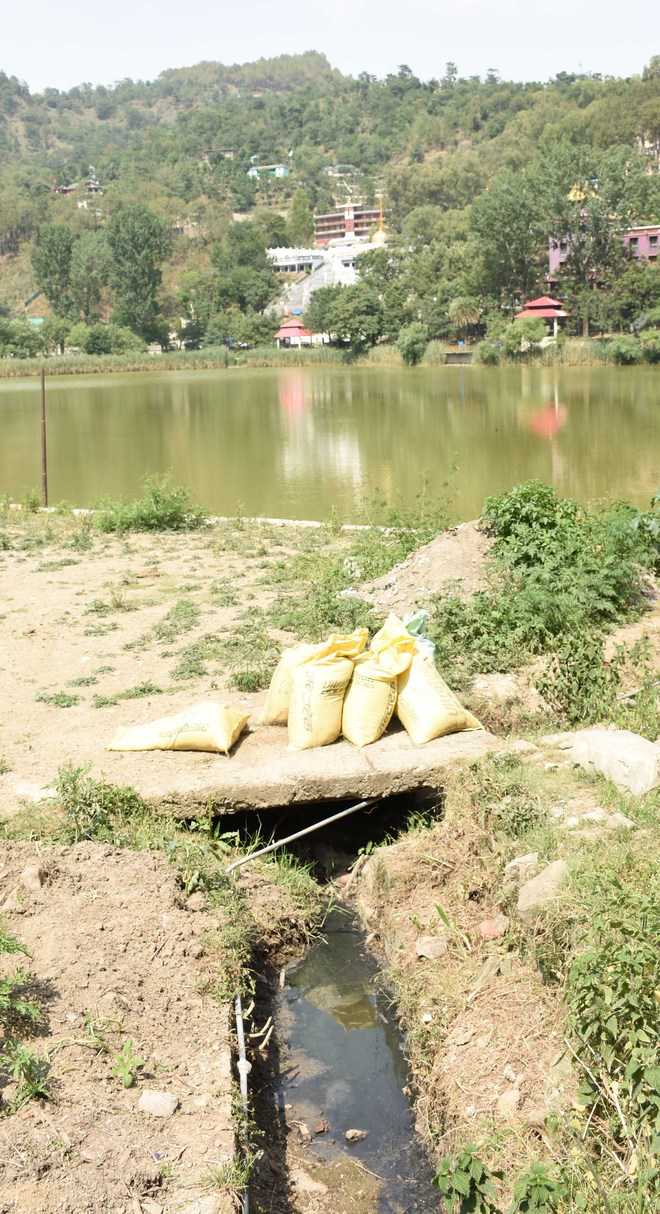 Dipender Manta
Tribune News Service
Mandi, June 3
The existence of the Rewalsar Lake is at stake due to the increasing pollution level. The lake has turned muddy. Locals are concerned about its conservation, which has religious importance.
This is for the second time when locals have observed a big change in the colour of lake water. Last year, the same situation was witnessed when a large number of fish died in the lake which had forced the district administration to shift these to another water stream.
The reason behind the increasing pollution level is stated to be poor drainage system and lack of sewerage facility. Houses are built around the lake and septic tanks are constructed. The seepage of sewage in the lake cannot be ruled out.
The district administration took some preventive measures last year to reduce the pollution level and banned the feeding of fish. Apart from this, fresh water was poured in lake.
Jagdish Chand, a local resident, said there were a few natural water resources in the lake. But following the deposit of heavy silt, these natural sources of water had been shut.
Concerned about the conservation of the lake, the Fishery Department and pollution board officials took water samples but the report is still awaited.
Mandi DC Rugved Thakur told The Tribune, "We are releasing fresh water in the lake. We are planning to start water sport activities like boating which will retain movement in water. Due to stable water, the oxygen level has reduced drastically and it may prove fatal for the fish."
The DC said a special committee was constituted under the SDM, Balh, and it is preparing a master plan for the conservation of the lake. Action will be taken to execute the plan.
Poor drainage
The reason behind the increasing pollution level is stated to be the poor drainage system
Houses are built around the lake and septic tanks are constructed
The seepage of sewage in the lake cannot be ruled out
Locals have again observed a big change in the colour of lake water due to pollution
Last year, the same situation was witnessed when a large number of fish died in the lake