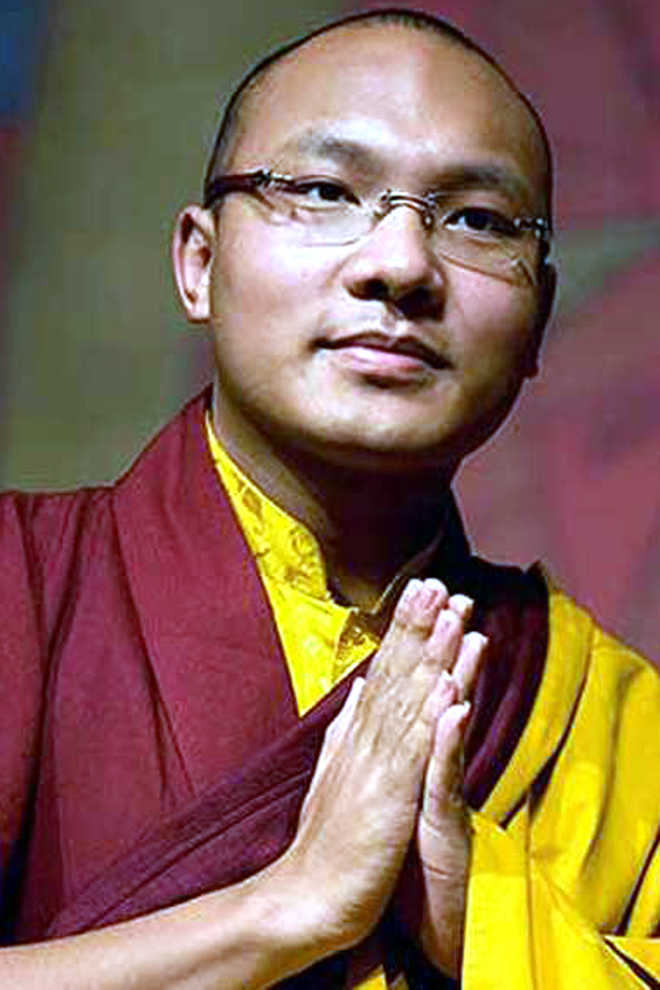 Lalit Mohan
Tribune News Service
Dharamsala, December 8
The 17th Karmapa, Ogyen Trinley Dorje, who has been out of India since May 2017, has taken the citizenship and passport of Dominica, a Caribbean island country.
Highly placed sources said the Karmapa had applied for the Indian visa but the authorities had yet not obliged him.
The Karmapa had admitted to have taken the passport of Dominica in an interview on YouTube. The passport of Dominica allowed Karmapa the visa-free entry into many Commonwealth countries.
Sources said the Karmapa, at present, was in a retreat in Germany. His representatives were meeting the Indian authorities to resolve the stalemate to pave the way for his return to India. Earlier, the Indian authorities had made efforts to persuade the Karmapa to return.
In May 2017, he had left on a three-month visa to Europe. However, later he kept on extending his stay outside India despite requests from the authorities to return. His stay was extended on a plea of ill-health and that he was undergoing treatment in the US. The government also offered him land at Dwarka in Delhi to set up a monastery.
He applied for the Indian visa. However, his long stay abroad had miffed the higher authorities who were now unwilling to issue him the visa for return.
The sources here said the higher Lamas of the Karma Kagyu sect were also not pleased at his extended stay outside India. Some suspected the role of the sister of the Karmapa behind it.
The lamas were of the view that since the seat of the Karmapa was in the Rumtek monastery in Sikkim, the Karmapa would not be able to do justice with his lineage, if he stayed outside India.
The Karmapa was expected to return to participate in the 13th Religious Conference on Tibetan Buddhism that was to be organised at Dharamsala from November 29 to December 1.
However, it has now been postponed due to the death of Kathok Getse Rinpoche, the 7th head of the Nyingmapa Tradition last week.
The reason for his stay abroad
The 17th Karmapa came to India in Jan 5, 2000, after his dramatic escape from Tibet
He was kept under strict surveillance in India and his movements were restricted
Was not allowed to visit Rumtek in Sikkim, the seat of 16th Karmapa
Went out of India in May 2017 on a three-month visa
Many Tibetans blame restrictions by India for his extended stay abroad