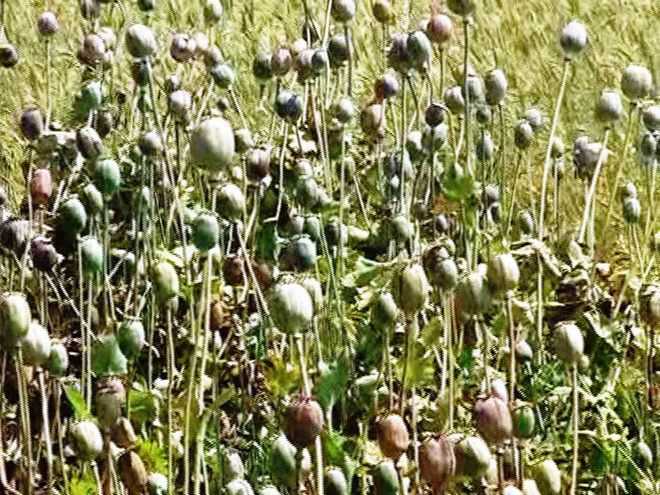 Lalit Mohan
Tribune News Service
Dharamsala, September 19
The drug seizure made by the Kangra police in two years reveals that charas, produced locally from cannabis, remains the most sought after in the region.
Sources here said charas produced at Malana in Kullu, called Malana cream, is the world famous and many foreigners visited the state for it.
Rashpal Pathania, who runs a restaurant in Dharamkot of Dharamsala, said charas was not known to the locals before the arrival of foreign tourists in the area. Though some locals used to consume cannabis in one form or other as per their traditions, especially during the Shivaratri festival, there was no commercial trade of cannabis.
However, as foreign tourists started coming to the area in 1990s, they came to know about Himachal-made charas. When the demand was generated, suppliers also came in. The tourists started staying for long that generated its demand. The foreign tourists never asked for synthetic drugs, he said.
Rashpal, however, added that the new generation of foreign tourists is not into any kind of drugs. They were more attracted to yoga and meditation centres.
SP, Kangra, Vimukt Ranjan admitted that the demand for local charas was generated due to foreign tourists. He said in early 1990s, rave parties used to be organised by locals or foreigners in upper areas of Dharamsala. Charas was supplied in these parties. However, the police had effectively checked such activities, he said.
Police sources said initially the charas was produced in the remote areas of Kullu district and supplied to various parts. Later, it was produced by smugglers in higher reaches of Kangra district also. There were reports of commercial growth of cannabis in the Bara Bhangal valley of Kangra district. The Kangra police carried out campaigned to uproot the plantations of cannabis in the valley.
Sources also said the primary attraction for foreign tourists for Himachal-made charas was its cheap prices. Once the charas crossed the state border, its market value was high.
Top Stories