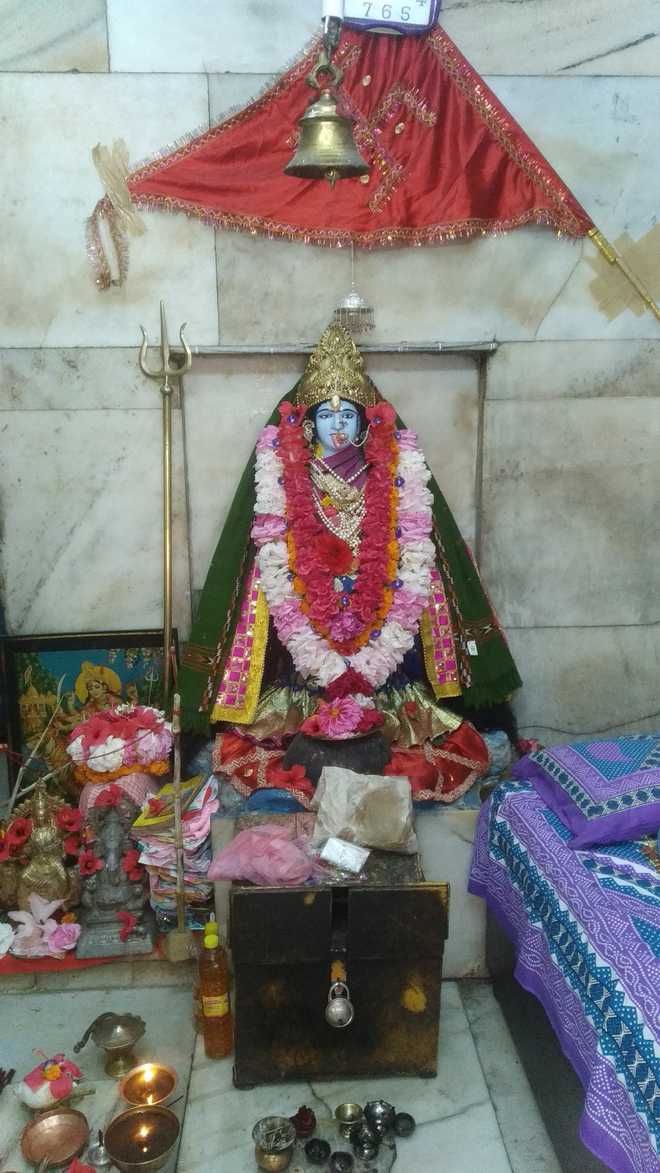 Kangra, October 22
Two youths, one wearing helmet, entered the Tara Devi Temple at Birta on the outskirts of this town on Sunday evening and stole ornaments of Goddess Tara Devi worth thousands of rupees, the temple management said here today.
K Chakravarthy, pujari of the temple, said a youth entered the temple wearing a helmet at 6.28 pm that day and stole 'nath' of the goddess and escaped. Soon after, another youth entered and removed 'tikka' of the goddess. Both were captured on the CCTV camera installed in the sanctum sanctorum.
Chakravarthy said it looked that both were well-versed with the placement of the CCTV camera that's why both did not face it.
Chakravarthy said AS Brahmchari alias Lal Baba, in-charge of the temple, detected the theft during morning puja the next day. The CCTV footage was verified and two youths were found committing the crime. As Swami Lal Baba was indisposed and had to leave for Agartala on Monday, the matter was not reported to the police. He said the loss was estimated to be around Rs 40,000. — OC