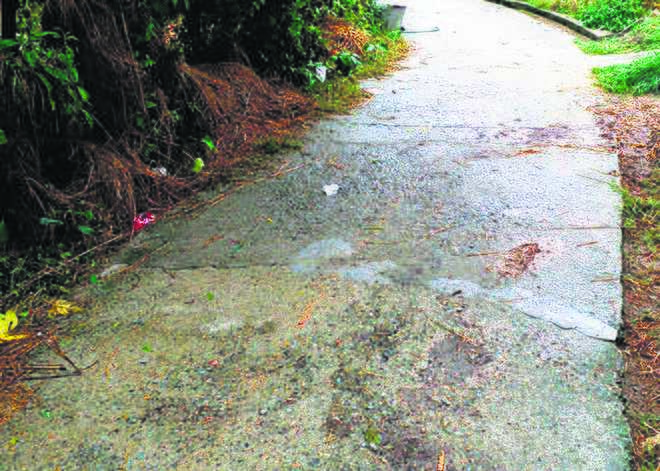 Rajiv Mahajan
Nurpur, September 30
With no help forthcoming either from the village panchayat or the state authorities, a plucky Punjab Singh of Dhasolli village in the Jawali Assembly constituency of Kangra in Himachal decided to take matters into his own hands. He spent Rs 4.85 lakh from his pocket for the construction of two concrete stretches to connect the village to nearby Harnota Khas.
Interestingly, he erected two signboards on the road, mentioning the expenditure incurred and the length of the stretches (163 metres and 51 metres) and the fact that the local gram panchayat, part of the Fatehpur development block, had not made any contribution whatsoever.
As the narrow, dusty village path posed a danger to schoolchildren and the elderly, the villagers approached representatives of Dhasolli panchayat several times, "but to no avail". It was then that Punjab Singh decided on self-help.
Local MLA Arjun Singh Thakur claimed the problem had not been brought to his notice. "Panchayats must address local problems and turn to me for help," he said.
Top News
Police say the deceased — believed to be two families of Ind...
Jail officials say the formalities of the release are being ...
Internet connection remains suspended even as the prohibitor...
Will also take part in the ongoing Combined Commanders' Conf...
Condemning Hinduphobia and anti-Hindu bigotry, the resolutio...