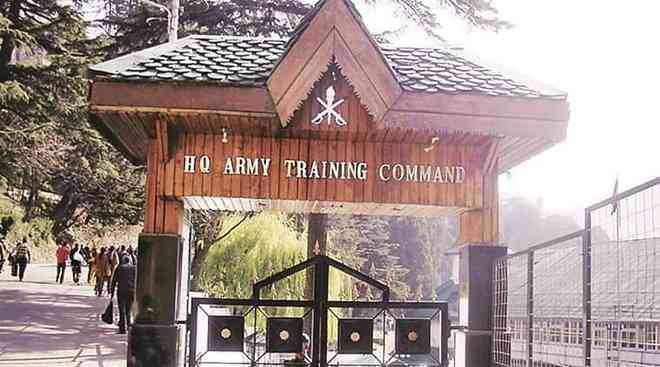 Pratibha Chauhan
Tribune News Service
Shimla, May 14
Chief Minister Jai Ram Thakur today hinted that his government could wind up the State Administrative Tribunal (SAT) as decisions were not being taken on merit and stays were being granted on a majority of the transfers ordered by the government.
"Though it would not be appropriate for me to comment on the functioning of the SAT, it has been witnessed that decisions are made without considering the merit of the case. There is very strong opposition amongst the ministers, party legislators, other elected representatives and organization leaders about the functioning of the SAT. So after holding deliberations with party MLAs, post elections, we could take a call on its future," said Thakur.
The winding up and setting up of the SAT has become a political issue between the two political players, the BJP and the Congress. The previous BJP regime headed by PK Dhumal had wound up the SAT in July 2008 after assuming power. It was Virbhadra-led Congress regime which reinstated the SAT on February 28, 2014 as it was the highlight of the party's election manifesto in the 2012 Assembly polls.
Thakur admitted that initially his government had no such intentions but once the formalities and Screening Committee meeting was held to select administrative members for two vacant posts, he got adverse feedback. "Following this, I started getting feedback about the SAT, compelling our government to contemplate on the issue of winding it up," he remarked.
The Chief Minister said it was immaterial in whose term the Chairman or the Members of the SAT are appointed but the decisions must be fair and impartial. He did not mince words in stating that employees were getting stays on transfers without any merit.
The SAT in Himachal had been set up on September 1, 1986 with Justice H S Thakur being its first Chairman.
'No communication on shifting ARTRAC'
The CM said no formal communication had been received so far either from the Defence Ministry or any other agency in the Central Government on shifting out of the Army Training Command (ARTRAC) from here. "With speculation being rife about its shifting for some time, I spoke to Defence Minister Nirmala Sitaraman some time back and she assured that if there is any such move she would consider our viewpoint," said CM. He said he had urged the Defence Minister not to shift ARTRAC out of Shimla as it is a reputed institute which must continue to function from here only, considering Shimla's rich heritage and historical importance.
Top News
PM Modi calls for maintaining balance between mitigation and...
The decision amounts to creating a parallel jurisdiction, ta...
No suspicious objects have been found yet, say police
During today's games, a generator would be required to power...
'In Punjab, Rs 11 is considered a 'shagun', so I am announci...