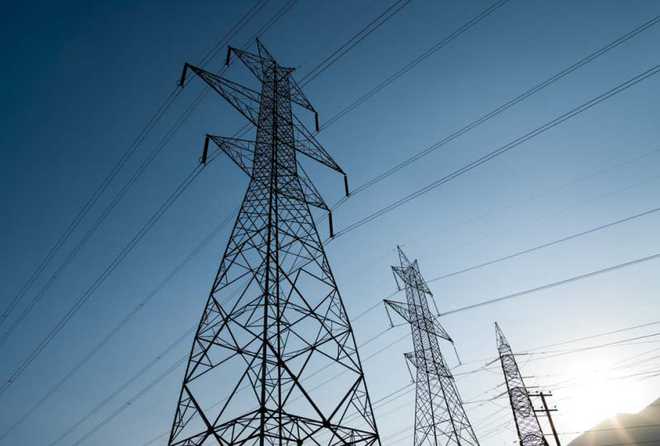 Pratibha Chauhan
Tribune News Service
Shimla, May 20
With a surplus of almost 1150 mw at its disposal, Himachal has started supplying power to West Bengal and the Railways, with some more states like Delhi and Uttar Pradesh evincing interest to purchase power from the hill state.
Even as the average rate for sale of one unit power is about Rs 2.83, only marginally better than last year's rate of Rs 2.64, with the production being on the higher side and several states being in need of power, the grim power scenario may improve relatively.
"We have started supplying power under bilateral agreement to West Bengal and the Railways and Uttar Pradesh, Chattisgarh and Bihar too have shown interest but all will be undertaken through tender process," revealed Tarun Shridhar, Additional Chief Secretary (Power and Personnel). He added that though Andhra Pradesh and Telengana required it, with there being problem in the grid, it would not be possible for Himachal to meet their demand.
While West Bengal is being supplied round-the-clock power at a rate of Rs 3.65 per unit, the Railways is purchasing power at Rs 2.99 per unit but only during peak hours. However, with the production scaling up with the accelerated melting of glaciers, the rate per unit is bound to slide. "The fluctuating rate of power in May has hovered around Rs 2.83 while it was about Rs 2.71 in April," revealed an officials in the Directorate of Power.
Due to the generation at various hydropower projects being good, Himachal is in a position to sell power to some big states like UP and Uttarakand but the rate at which it will be sold will be decided only through the tender process.
The last three years have been very grim for the power sector in Himachal with the power rates being very low. Being a power surplus state, a major chunk of the revenue in Himachal is from the power sector. It is now being hoped that with the generation being high, the revenue may improve even though the power rates have only marginally increased.
Top News
Police say the deceased — believed to be two families of Ind...
Jail officials say the formalities of the release are being ...
Karan says happy to see father coming out of jail, last 10 m...
Internet connection remains suspended even as the prohibitor...
Will also take part in the ongoing Combined Commanders' Conf...