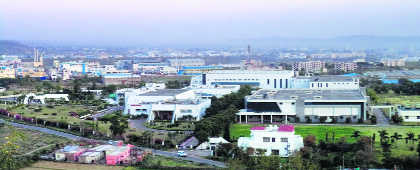 Ambika Sharma
Tribune News Service
Solan, October 8
The Department of Environment, Science and Technology has finally decided to undertake a study on assessing the impact of environmental pollution in the industrial areas on the human health and remedial measures. The action follows an in-depth report on the pollution in Baddi-Barotiwala-Nalagarh (BBN) and the emerging cancer cases which was carried prominently in these columns.
The news report had highlighted the need to undertake a study impacting the human health after carcinogenic content had been found in the air and water of the BBN area in various studies conducted by reputed institutes like IIT Kanpur and the Central Pollution Control Board.
With 115 cancer cases surfacing in 12 villages from 2011 to 2015, the situation is alarming. A study conducted by IGMC experts last year had also stressed the need to initiate the cancer registry in the area.
Another specific study on the problems arising out of environmental pollution pertaining to air, water and soil would also be undertaken. With no extensive study having focused on the impact of industrial pollutants on the human health, officials felt the area needed utmost attention with carcinogenic content having been cited in various studies.
Director, Environment, Science and Technology, Archana Sharma, said proposals had been invited from various scientists and technical experts who were working in academic institutions, national laboratories and other recognised research and development institutions to undertake this study. She added that the study would be completed in two years and it was aimed at conserving the environment for sustainable development.
Top News
Suspense mounts as to who will be BJP's chief minister in an...
'Results serve lesson to Congress and opposition's INDIA blo...
Shivraj Chouhan in March launched Ladli Behna scheme, which ...
A fierce critic of BRS chief K Chandrasekhar Rao, Reddy, Tel...
Congress, which was hoping to buck the trend of incumbent be...