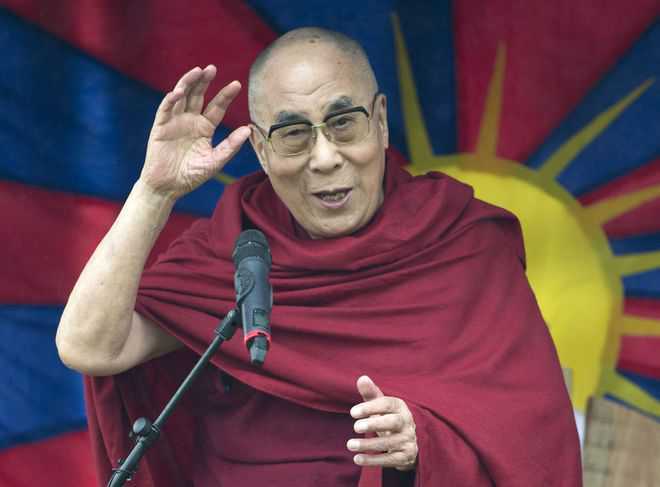 Tribune News Service
Dharamsala, January 25
At least 10,000 trained Tibetan monks and nuns can help revive traditional Indian knowledge.
This was stated by the Dalai Lama while interacting with a delegation of Indian scholars from various institutions here on Thursday. The Dalai Lama proposed that reviving ancient Indian understanding of the mind and emotions, reason and logic, in modern India, was a contribution Tibetans could make.
The Dalai Lama said that although such knowledge developed in India, in the course of time, interest in it diminished. "However, we Tibetans have kept it alive and have brought it back to the land of its birth," he said.
"In China, there are millions of Buddhists, but they do not pay attention to the study of Buddhist philosophy and logic. On the other hand, Tibetans have only pursued the study of Buddhist logic and philosophy and we always use logical approach in our pursuit," he said. The Dalai Lama said that in the re-established monastic universities in India, there were 10,000 monks and nuns who were trained and equipped to teach the ancient Indian wisdom. "Now, we have 10,000 monk students who have studied this tradition for 20 to 30 years," he said.
"At the age of 83, I have committed myself with the help of monastic community to revive the ancient Indian knowledge through education based on the Indian secular understanding," he said.
Top News
The CBI has registered an FIR in connection with alleged irr...
Says CBI raid reward for good performance
Punjab ministers Harjot Bains and Chetan Jouramajra also sla...
5 kidnappers arrested; wanted to sell the child for Rs 50,00...
Canada is one of the popular destinations for Indian student...