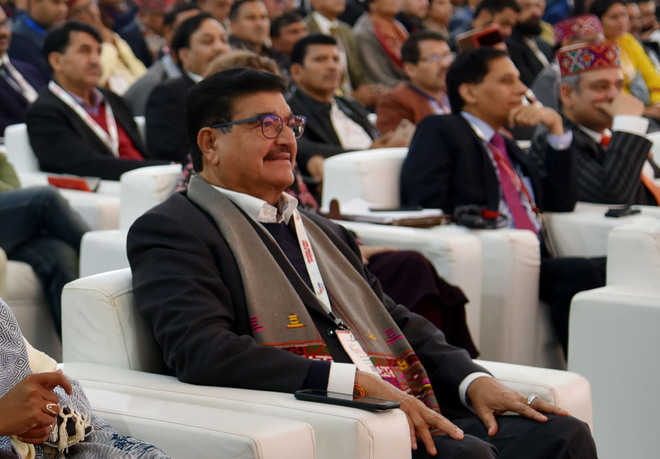 lit Mohan
Tribune News Service
Dharamsala, November 8
BR Shetty, a UAE-based NRI who was here to attend the meet, talking to The Tribune, said he had planned to set up the Atal BRS Tricolour Vision Fund worth Rs 5 billion as his contribution to the Prime Minister Narendra Modi vision to make India a $5 trillion economy by 2015.
He said many UAE and Dubai businessmen had shown interest in the fund.
Shetty, who was among the privileged guests, said he was committed to bringing up a multi-superspeciality hospital in Solan district. Setting up a hospital in Kangra district was not viable due to infrastructure problems. The government should expand the Gaggal airport so that big planes could land here. It would help in attracting investments.
Shetty is an Indian-born billionaire and the founder of a number of companies based in the UAE. He is founder and chairman of Abu Dhabi-based NMC Healthcare and chairman of UAE Exchange. He is also the founder and chairman of Neopharma, Finablr and BRS Ventures. Shetty was on the Forbes list of India's 100 Richest people in both 2015 and 2016.
Top Stories