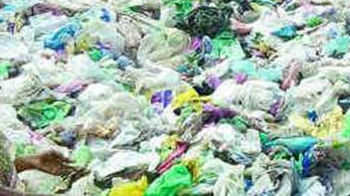 Tribune News Service
Shimla, March 23
All 54 urban local bodies in the state have been directed to start 100 per cent segregation of waste from April 1 as per directives of the National Green Tribunal as on ground the compliance of the rules is extremely poor.
Speaking at a state-level workshop organised by the Urban Development Department here today, Chief Secretary BK Agarwal said even three years after the notification of the Solid Waste Management Rules, 2016, the situation was far from satisfactory.
Agarwal said three major cities and three major towns and at least three panchayats in every district might be notified on the website within two weeks as model cities/towns/villages which would be made fully compliant within six months. He added that the remaining cities, towns and panchayats might be made fully compliant in respect of environmental norms within one year.
Addressing participants, Principal Secretary, Urban Development Department, Prabodh Saxena said the implementation of segregation of waste at source and collecting the garbage from the doorstep was one major step which led to the effective waste management.
"If a body fails at this stage, the waste management chain gets disturbed. Proper segregation of waste at source into three major parts, biodegradable/wet waste, non-biodegradable/dry waste and household hazardous waste, makes it feasible to treat the specific category of waste with specific treatment option," he said.
Saxena said the first step that any local body would take for compliance of the rules was the preparation of a plan for their city or town incorporating the provisions of the rules. The plan should reflect the vision of the town hence should be prepared with due diligence, he said.
The participants were told that the biodegradable waste could be utilised for composting/biogas production, the non-biodegradable waste could further be sorted into recyclable and non-recyclable.
The recyclable could be channelised to the recycling industry and non-recyclable waste having calorific value can be utilised for co-processing in cement industries.
The workshop was also attended by Member Secretary, State Pollution Control Board , Directors of Environment, Rural Development Director, Town and Country Planning and Tourism, along with officials from all 54 local bodies were present.
Experts member from the World Bank, Centre for Science and Environment, Delhi, made a presentation in the workshop to apprise the bodies about the latest situation of solid waste management across the country and innovative steps taken by some states.
A step forward
All 54 urban local bodies have been directed to start 100 per cent segregation of waste
Three major cities and three major towns and three panchayats in every district may be notified within two weeks as model cities/towns/villages
The remaining cities, towns and panchayats may be made compliant in respect of environmental norms within one year
Top Stories