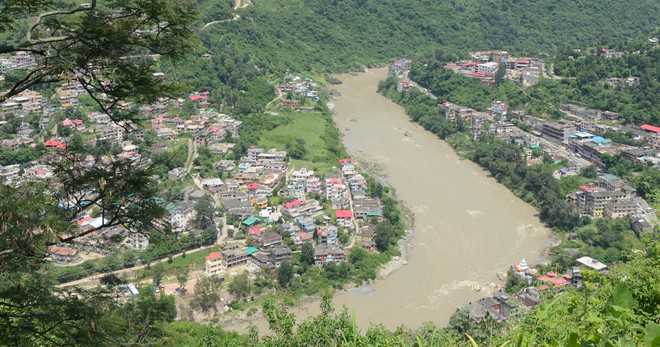 Shimla, August 13
A warning has been issued for tourists and people residing in low-lying areas not to go near the Beas River as water is being released from the Pandoh Dam in Himachal Pradesh's Mandi district on Monday.
Bhakra Beas Management Board (BBMB) authorities have been releasing the water from Pandoh Dam since 9 am in view of the alarming situation of the silt in the reservoir as heavy rain has caused huge inflow in Beas River, the official said.
BBMB authorities have informed the district administration that the outflow would increase gradually and the release of water from the dam would continue till 3 pm tomorrow, he said adding tourists and the people residing in low-lying areas have been warned not to go near the river.
The district administration is keeping a close watch on the situation, he added.
Kangra Deputy Commissioner Sandeep Kumar said residents can call 1077 in case of an emergency. PTI
Top News
The nasal vaccine—BBV154 -- had received DCGI approval in No...
Egypt's President Abdel Fattah al-Sisi is the chief guest at...
Announcement was made by Adviser to the UT Administrator Dha...
It reflects the 'myopic' mindset of those in power at the Ce...
In the last year, more than 70,000 people globally have been...