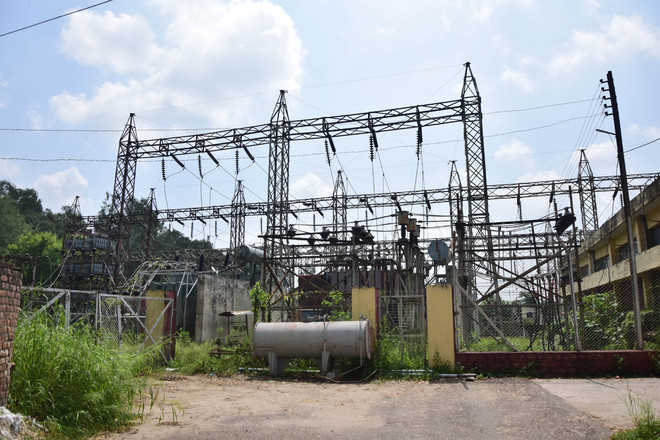 editorial@tribune.com
Tribune News Service
Jammu, September 11
With the scorching humid weather at its peak and frequent unscheduled power cuts, especially during nights, continues to haunt city residents making their life miserable.
Perturbed over the frequent power outages, resentment is brewing against the Power Development Department (PDD), which has failed to ensure regular supply and improve its distribution network. Consumers complain that at times Executive Engineers and other staff whose telephone numbers have been circulated ahead of summer months to register complaints with, don't pick up their phones in the hour of need.
In the last four days, Roop Nagar, Muthi, Talab Tillo, Ban Talab, Gandhi Nagar, Shastri nagar, Satwari, Miran Sahib and other areas of Jammu are facing repeated power cuts with the PDD officials openly expressing their helplessness.
"There is no fixed time for the cut, which is even worse. Sometimes power goes off in the afternoon and at other times for the entire night our locality remains without electricity. The officials have no valid explanation", said Rakesh Sharma from the Roop Nagar area.
Although the senior officials in the Power Development Department have been blaming unscheduled cuts on excessive burden on the existing infrastructure and transformers, but the residents say the department should take steps to plug the transmission and distribution loses mainly because of illegal connections and theft of the electricity.
"We have been hearing about excess load, why the PDD is not doing anything to curb power theft and take legal action against those consumers. There should be strict action. Why a genuine person is suffering"?, said Kiran, who resides in the Satwari area.
Worst sufferers are the patients with chronic diseases and schoolchildren who are unable to cope up with the power cuts.
"Imagine a child not being able to sleep at night and in the morning, as he has to wake up to go to the school. A majority of the elderly people are diabetic or with other chronic diseases and they are uncomfortable in such a situation", said Ranjit Singh Chib, a trader in Rehari Colony.
Cities