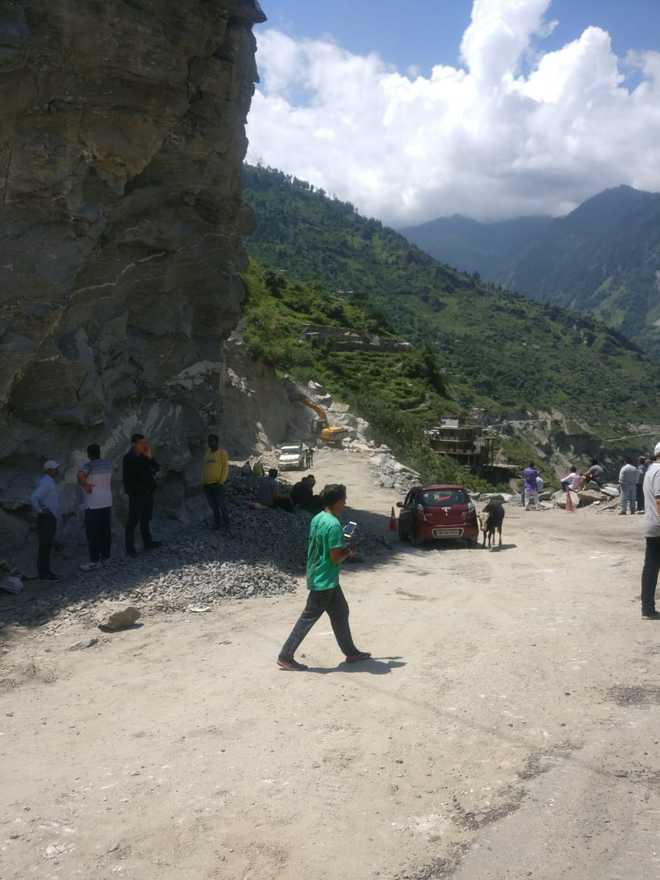 monicakchauhan@gmail.com
Kuldeep Chauhan
Tribune News Service
Shimla, July 22
The traffic on the Hindustan-Tibet highway near Bhawanagar in Kinnaur has come to a halt for the last over 20 hours following a massive landslide, which was triggered by heavy rain.
The landslide occurred near Bhawanagar when over 10 huge boulders fell on the road.
Hundreds of vehicles are stranded on either side of the road and basic commodities did not reach Kinnaur.
The National Highway engineers and the local administration have blasted some five big rocks, and are trying to break the rest to clear the road.