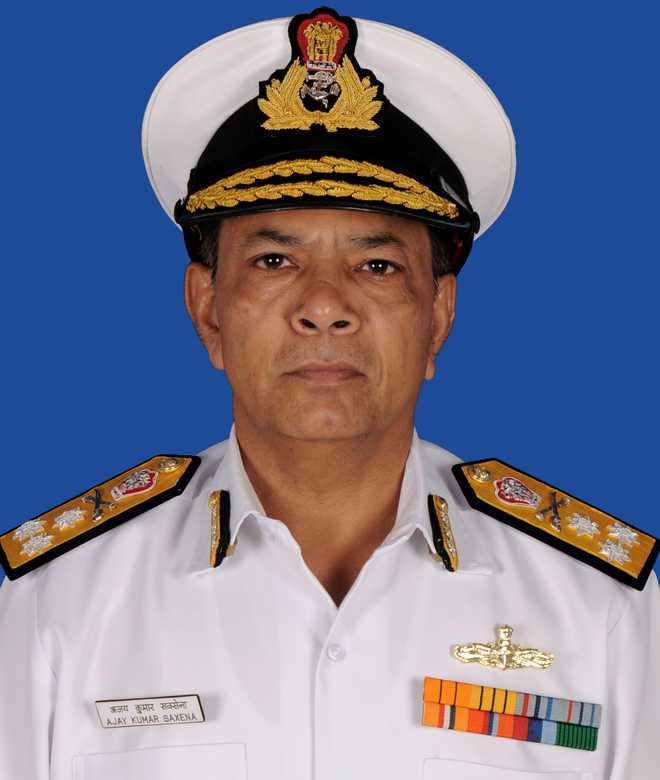 rchopra@tribunemail.com
Ajay Banerjee
Tribune News Service
New Delhi, July 8
India's indigenously made seaborne aircraft carrier--INS Vikrant--is progressing well and will be delivered to the Navy by early 2021.
The trials of fighter jets flying from the deck of the warship will be conducted after that.
Vice Admiral AK Saxena, Controller, warship production and acquisition of the Navy, listed the timeline of the upcoming sea-borne carrier.
Vice Admiral Saxena, while addressing a press conference here on Monday, said, "The construction is moving at a brisk pace. The gas turbines could be fired in the third quarter of this year. Basin trials will follow and the testing of the aviation complex."
The carrier is being made by Cochin Shipyard Limited.
He was speaking at the curtain raiser to the seminar 'Nation Building through Shipbuilding' which the Navy is organising with FICCI on July 25-26.
He said the navy could see more than 50 per cent indigenous content in case of next-generation submarines. The Ministry of Defence had floated an expression of interest to several Indian companies on June 20 to make six submarines under the programme called project 75-I.
Vice Admiral Saxena said once the 75-I is done India would have the capability to make her own submarines.
On being asked about the second indigenous aircraft carrier called IAC-2, he said it had been decided that we need to have the next carrier to project sea power. The issue of having more air power based on land vis-a-vis having fighter jets on the deck of a carrier floating out at sea had been decided.
India operates INS Vikramaditya; the upcoming INS Vikrant will be the second carrier while the IAC-2 will be the third.
On being asked as to how the Reliance Naval was issued a request for proposal (RFP) for new missile boats, Vice Admiral Saxena said the company had technical capability; the RFP would separately look at the financial capabilities of the company.
Adviser to FICCI, Commodore Sujeet Samaddar (retd) said there is a growing realisation that public-private partnership is the way forward.
Commenting on the need to build our own shipbuilding industry, he said, "If we have to be a 5 trillion dollar economy, we need to make car-carriers as we export four million cars and we need to made cargo carriers."