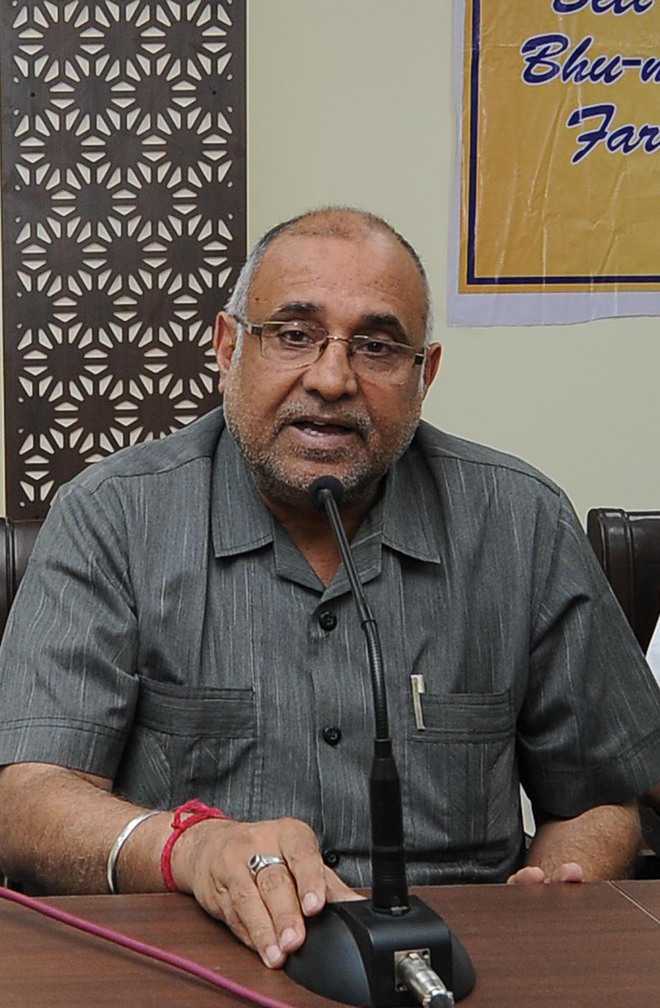 Tribune News Service
Jammu, December 17
National vice-president of the BJP and state in charge Avinash Rai Khanna said on Monday that civilian killings were unfortunate, but people should stop interfering in anti-terror operations.
"Civilian killings are unfortunate, but when people interfere in operations and try to divert the attention of the forces, mishaps are bound to happen. We can only appeal to people to let the forces do their job in eliminating terrorists and not indulge in activities like stone-throwing or cause obstruction in operations," said Khanna.
He also said 'Operation All-out' would continue till the last terrorist was eliminated.
"We had come to power in the state with an agenda of peace and development, but had to back out when things started going haywire. The NC, PDP and Congress have different agendas, which are against national interests," said Khanna.
He said under the present dispensation, the security forces were doing a great job in eliminating terrorists. "We want J&K terrorism-free. Operation All-out will reach its logical end," said Khanna.
Earlier, addressing a press conference, Khanna charged the Congress with spreading lies over the Rafale deal.
He said the purchase was in the interest of national security, to which the Supreme Court had given clean verdict.
"The Congress has a history of betraying the nation by compromising security-related issues. The Rafale deal was stuck in 2001 under the Congress rule, but it was delayed. The BJP took up the matter of supreme security concern and purchased the plane to give a befitting reply to Pakistan and China," said Khanna.
Besides, he said since the Supreme Court had given its verdict on all aspects of its purchase, price and partnership alliances, Congress leaders' false and frivolous statements indicated that they did not respect the law of the country.
The BJP leader also charged Congress president Rahul Gandhi with releasing statement against national interest. He sought his apology and resignation as a parliamentarian.
Top News
Both Houses adjourned for the day amid uproar over Adani iss...
Adani Group company stocks have lost over US$ 90 billion in ...
Total losses in stocks of 7 listed Adani group companies hit...
DGP said Arif was being handled by a Pak-based LeT terrorist...
Idol of Lord Ram's 'baalroop' carved out of these stones wil...