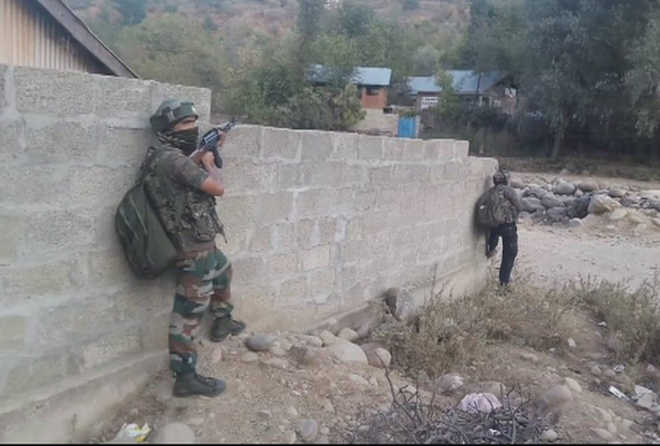 Tribune News Service
Srinagar, October 9
Three militants of Hizbul Mujahideen were killed in a gunbattle between militants and security forces in Shopian district of Kashmir on Monday.
(Follow The Tribune on Facebook; and Twitter @thetribunechd)
The three militants killed in the encounter have been identified as Zahid Mir, Asif and Irfan Abdullah, all residents of Shopian district.
All three were associated with Hizbul Mujahideen.
Security forces surrounded Gatipora village in Shopian in the afternoon following information about a group of militants hiding there.
"When the security forces closed on a house in which the militants were hiding, the militants opened fire at them, triggering a gunfight," a police official said.
The gunfight ended after three militants were killed, police added.
Top News
Says one of the Bills seeks to give representation in Assemb...
Among the 10 who put in their papers are nine Lok Sabha MPs,...
Resignation of Union ministers also revived speculation of r...
The withdrawal of statement by MP Senthil came when the Hous...
The Punjab DGP office had written a letter to Rajashthan Pol...