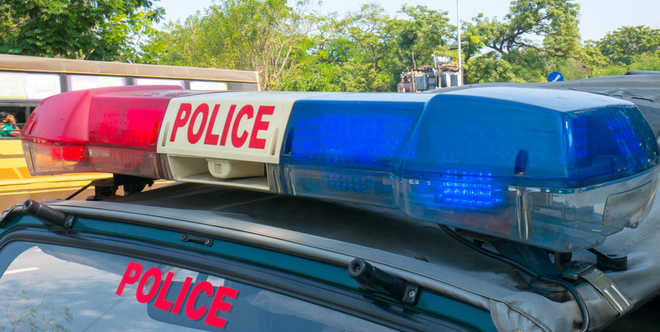 Srinagar/Anantnag, February 13
At least 16 Class X students were injured in a mysterious explosion inside a classroom at a private school in south Kashmir's Pulwama district today.
Pulwama SSP Chandan Kohli said the explosion occurred at Falah-e-Millat school in Kakapora and its cause could not be ascertained immediately.
Sources said though all the injured were in a stable condition, seven of them had been referred to Srinagar.
A teacher accompanying the injured to a Srinagar hospital said 37 students were present in the class when the explosion took place. "There was a deafening sound and then the wailing of students. We all rushed to the class and saw the students lying wounded," he said.
The school, as per police reports, was holding special classes even as most institutes in Kashmir valley remain officially shut during the winter season.
The explosion comes a day after a gunfight in nearby Ratnipora village where a militant and a soldier had died.
Following the blast, the police carried out preliminary investigation. "We are yet to get a clear picture. Details will be shared as and when something concrete emerges," the SSP said. — TNS
Probe team attacked
The police team that visited the school for investigation was pelted with stones while its members were leaving the area. The police had to use teargas shells to disperse the stone-pelting crowd.
Top News
The decision amounts to creating a parallel jurisdiction, ta...
During today's games, a generator would be required to power...
Karnataka Deputy CM Shivakumar visits one of the schools to ...
'In Punjab, Rs 11 is considered a 'shagun', so I am announci...
Secretary of State Blinken was responding to a question on t...