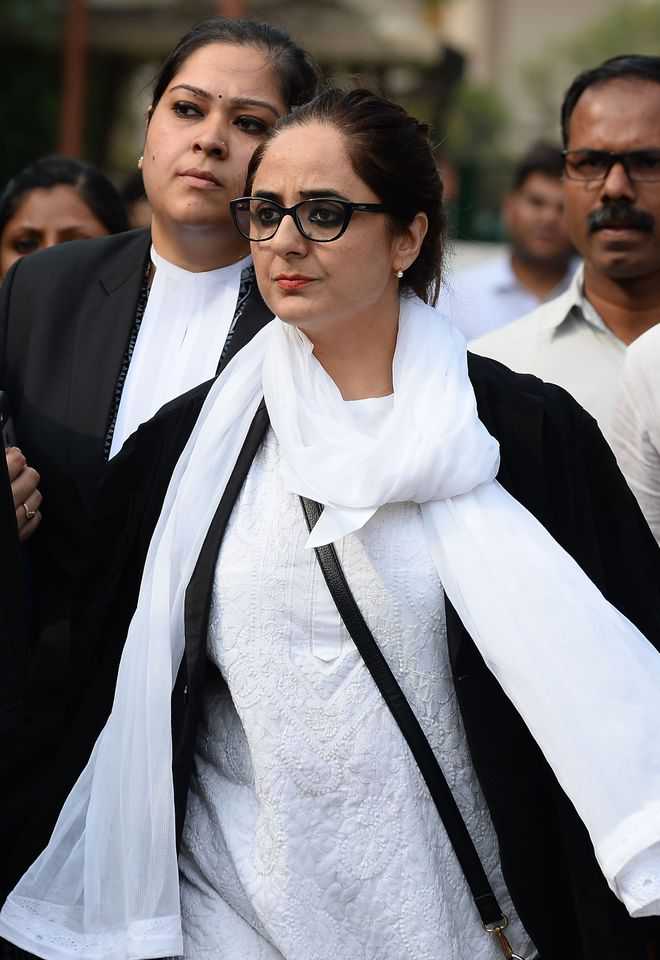 Rifat Mohidin
Tribune News Service
Srinagar, September 19
Deepika Singh Rajawat, a lawyer from Jammu and Kashmir, who shot to fame for fighting the case of an eight-year-old rape victim from Kathua, sought the support of the world community against women abuse at the 39th session of the Human Rights Council at the Palais des Nations in Geneva, Switzerland, on Wednesday.
Talking about her speech delivered in Geneva, Rajawat said her experience was enriching as she appealed to the world community, especially the UN, against the abuse of women.
"It was good to meet people from round the globe who really are fighting for human rights. I spoke about the case of the eight-year-old victim. I want to fight for everyone in my country, irrespective of caste, colour or creed. A true nationalist is one who cares for everyone," Rajawat said.
Hailing from a Kashmiri Pandit family of Karihama, Kupwara, and now settled in Jammu, Rajawat, in her speech, raised the Kathua incident that had sent shock waves globally. She expressed gratitude to people for supporting her cause.
"I am at the UN and it is my promise that in my country I will stand up and fight for the victims no matter how challenging the circumstances will be, I seek strength and support against the abuse," she said at the Palais des Nations in Geneva, Switzerland.
She was invited to take part in the event by the International Human Rights Association of American Minorities.
Earlier this year, Deepika was conferred with the 'Woman of the Year Award' by the Indian Merchants Chamber of Commerce and Industry Ladies Wing, Mumbai, besides other national and international awards.
Top News
Ethics Committee of Lok Sabha had recommended Moitra's expul...
TMC leader alleges parliamentary panel is being weaponised b...
The observers will visit the states and give inputs to BJP p...
The firing incident of December 3 was caught in a CCTV camer...
Medical College police include the shocking details in their...