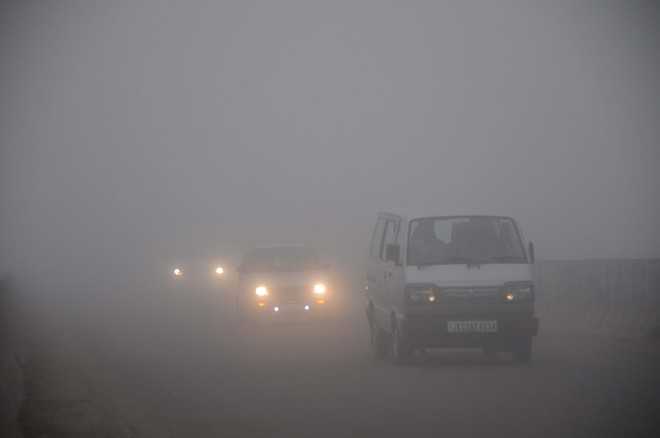 Sumit Hakhoo
Tribune News Service
Jammu, January 8
After ignoring the issue for years, the state government has woken up to the fact that climate change is adversely affecting the health of people and creating "serious health vulnerabilities" in Jammu and Kashmir.
However, despite threat, the state is yet to conduct regular environment audits to find ways to address the issues related to pollution, which could emerge as the single largest killer after road accidents and terrorism by 2030.
On an issue raised in the Legislative Council by GL Raina, BJP MLC, recently, the Health and Medical Education Department has responded, "World Health Organisation (WHO) has highlighted particular health vulnerabilities related mainly to water-borne infections, air pollution, malnutrition and vector-borne diseases for which the department is conducting regular health education sessions in hospitals."
A senior administrative official in the Health Department says, "Though the state participated in the North-Zone Consultation Committee meeting in New Delhi in September last year, it is doing little to curb the factors contributing to pollution."
Raina said, "As per the WHO assessment, the changing climate due to pollution will affect the social and environment determinants of health substantially. A scientific assessment and involvement of institutions and people in meeting the challenge is necessary."
During the Legislative Assembly session in January 2017, the government had revealed that regular dry spell had created acute drinking water scarcity in Rajouri, Poonch, Doda, Kishtwar and the Kandi belt of the Jammu region and it had forced the Public Health Engineering (PHE) Department to introduce "rationing schedule" in its daily supply roaster.
"Be it farming or the health sector, nothing will remain untouched from the changes in climate. We are already witnessing an increase in temperature in different seasons," said Dr Mahender Singh, senior weather scientist, SKUAST-Jammu.