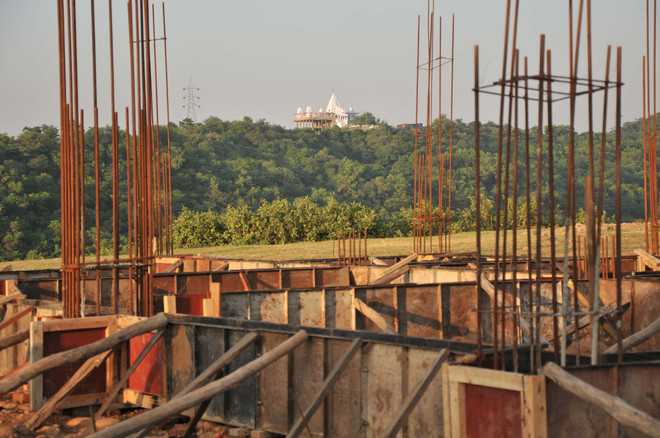 Arteev Sharma
Tribune News Service
Jammu, October 15
In a major decision, the Jammu and Kashmir Government is learnt to have decided to make a substantial hike in the funds to be spent on the works identified at the panchayat level during the much-talked-about week-long "Back to village" programme held across the state in June this year.
Highly placed sources told The Tribune that the state administration, headed by Governor Satya Pal Malik, had decided to increase the amount to be given to each Deputy Commissioner (DC) for carrying out development works at the panchayat level.
"A comprehensive proposal has been finalised and it will be given a practical shape in a few days," sources said.
On September 5, the government had released Rs 121 crore through Budget Estimation, Allocation & Monitoring System (BEAMS) with Rs 5 crore each to Divisional Commissioner Jammu and Divisional Commissioner Kashmir and Rs 1 crore to Divisional Commissioner Ladakh and Rs 5 crore each to 22 district development commissioners (DDCs) for undertaking works identified in respective "panchayat halqas" of their district in respect of demands raised during "Back to village" programme.
Sources said the government felt the need of increasing the funds being given to each DC in view of the high number of development works at the panchayat level across Jammu, Kashmir and Ladakh.
"The list of identified works was furnished by the Divisional Commissioner Jammu or Kashmir and each DDC to the Finance Department and it was decided that only such works would be taken which can be completed during the current financial year 2019-20," sources said.
Sheetal Nanda, Commissioner-Secretary, Rural Development and Panchayati Raj Department, said they had asked to identify at least one work, identified under "Back to village" programme, in each panchayat for completion but this was not enough.
"The existing amount is not sufficient. The government will have to supplement it (in view of the high number of identified development works)," Nanda said.
Pertinently, officials were directed to spend nights in villages to get a feedback about the problems being faced by villagers during the week-long programme. Officials interacted with villagers who had highlighted the problems being faced by them.
Top News
Congress has lodged an FIR against him by for peddling a fak...
Vivo is a Chinese smartphone-manufacturing company
Says wants to develop friendly policing in the state