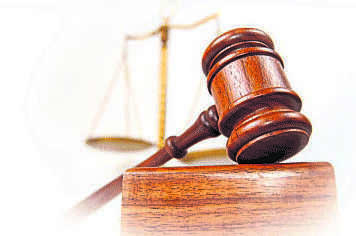 Amit Khajuria
Tribune News Service
Jammu, October 26
As the Regional Transport Office (RTO), Jammu, has denied the information sought under the RTI Act allegedly to protect the corrupt employee of the office, the appellant has knocked the doors of the High Court to get the same information. The High Court has directed the department to respond to the RTI within a month's time.
Rajit Singh, a social worker and RTI activist, had filed an RTI at the RTO, Jammu, in which he had sought information about the inquiry initiated against an employee, Hafeez-ul-Rehman for illegally registering Hundai i20 cars from January to September 2015.
Singh had sought the final report of the inquiry, total loss to the state exchequer as calculated by the committee and particulars of the Hundai i20 cars registered during January-September 2015. "A complaint was lodged against Hafeez-ul-Rehman for misdeeds. I filed an RTI on June 7, but despite appealing again on July 10, and August 20, the office didn't respond to it," said Rajit Singh, the appellant.
"The department is trying to protect Hafeez-ul-Rehman, who is an influential and corrupt employee of the department. The officials are afraid that he may expose others, if they take action against him," he added.
Singh said Rehman in deep nexus with other officials of the department had registered Hundai i20 cars in illegal ways. The department had ordered an inquiry, and no action was taken against the said employee and others involved in the scam. The High Court of Jammu and Kashmir on Friday had ordered the department to respond to the RTI within a month.
In the order, the court said the petitioner applied for some information under the provision of the J&K Right to Information Act, 2009. Which was not furnished, which forced him to file an appeal before the appellate authority. "It is stated that the appellate authority has failed to take a decision in the matter and that the appropriate directions be issued in that regard," the court order reads.
It further read, "Considering the fact that the limitation of 30 days prescribed under the Act for deciding the appeal is since over, it would be appropriate for the appellate authority to decide the appeal at the earliest, in any case, not later than one month."
Top Stories