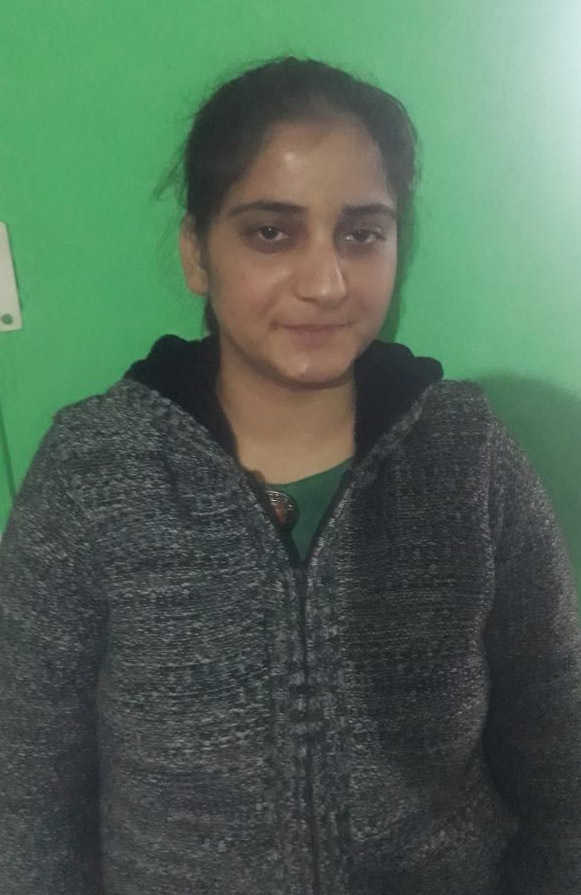 Sumit Hakhoo
Tribune News Service
Jammu, December 20
Kashyap Neha Pandita, the fourth rank holder in the Kashmir Administrative Services (KAS) examination, is a story of a determined ordinary girl who defied every challenge to emerge topper amid a tough competition.
Since the declaration of the result, Neha's two-room tenement at the Jagti migrant camp is abuzz with visitors coming to congratulate her. Camp residents are upbeat that despite hardships, she has made it to top. The camp houses displaced Kashmiri Hindus who were forced to leave the Valley in 1990 by terrorists.
She is probably the first displaced Pandit girl living in a camp to clear the KAS examination in the past two decades. Originally from a remote village in Shopian district of south Kashmir, Neha's family was forced to leave the Valley in 1989-90. Since then her family has been living in camps set up by the government in Jammu.
"I have spent my entire childhood in camps without basic amenities. First we lived in tents and then in a squalid one-room shelter at Mishriwala. Since childhood, I nurtured a dream to pursue a career in civil services after witnessing misery of our community," said Neha who is an MSc in organic chemistry.
Neha's family has faced a difficult life. It was certainly not an easy path for the girl whose family is dependent on free ration and cash assistance provided by the government since 1990. It was a journey full of disappointments and countless challenges.
"We had to leave everything in the Valley. My father is a relief-holder and despite poverty he made every effort to ensure we get education. I attended the Camp School, Mishriwala, then went to GGM Science College (Jammu) and later did my postgraduation from Uttarakhand," said Neha, youngest of three siblings. Her brother is a doctor while sister is a postgraduate.
Giving credit of her success to her teachers and parents, Neha said the youngsters, especially Pandit youth, should not look towards only engineering and MBBS as career options but should move towards civil services. Though it is challenging, it is a way to give something back to society, she said.
"Parents should ask their children to appear for the civil services examination apart from focusing on professional courses. Only a few Pandit youth have opted for competitive exams since 1990. I hope things will change and they pursue a career in KAS and IAS," she added.
Top News
Shah appeals for surrender of arms, says dialogue only way f...
PM flags off cargo train from Bihar to Nepal
Mahapanchayat in Kurukshetra today to chalk out future cours...
2nd science topic to be removed by NCERT after Darwin's theo...