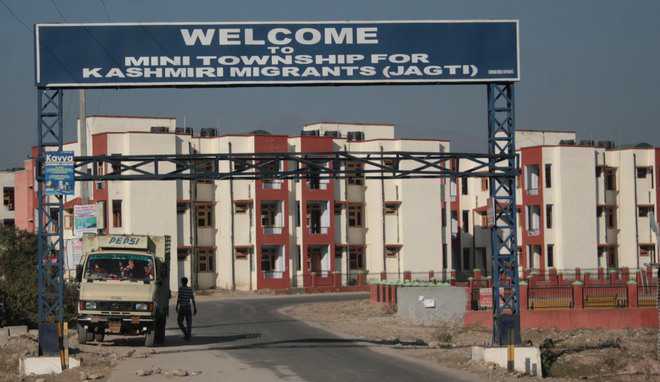 Tribune News Service
Jammu, July 31
Displaced Kashmiri Pandits living in the Jagti camp have sought immediate appointment of a principal at the higher secondary school functioning in the township. The post is lying vacant for the past four months.
Accusing the previous PDP-BJP government of playing with the careers of students and delaying the appointment of principal during its tenure, the residents have appealed to the state administration to consider their plea of appointing a new principal for the smooth functioning of the school.
Parents of the wards studying in the school have also demanded immediate filling of vacant posts of lecturers.
"It is a matter of concern that the school is functioning without a principal for the past four months. We appeal to the state administration to consider our plea so that the school functions normally," said Shadi Lal Pandit, president, Jagti Tenement Committee.
The committee on Monday also held a meeting in the camp to discuss the issue. The residents said the posts of a physical education lecturer as well as a sociology lecturer were also lying vacant which had adversely affected the education of students.
The residents also urged the Central government to fulfil its commitment to implement the Prime Minister's employment package and start recruitment in the posts created in the state about a year back. "The community had a lot of hope from the Central government that our rehabilitation will be given priority but nothing has been done so far and only assurances have been given," said Mohan Krishan Bhat, who lives in the township.