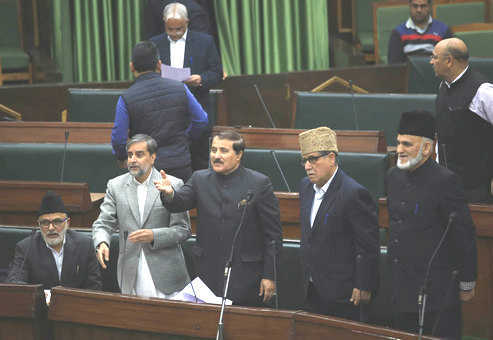 Arteev Sharma
Tribune News Service
Jammu, October 17
Ahead of attaining the status of a Union Territory on October 31, Jammu and Kashmir on Thursday formally abolished the state Legislative Council, the Upper House of the legislature.
The Legislative Council was abolished in terms of Section 57 of the Jammu and Kashmir Reorganisation Bill, 2019, introduced in Rajya Sabha on August 5, and subsequently passed by both houses of Parliament.
According to the government order, the staff of the Council has been asked to report to the General Administration Department by October 22.
"The vehicles purchased for the Legislative Council from time to time are transferred to the Director, State Motor Garages, while the Secretary, Legislative Council, will hand over the building along with furniture and electronic gadgets to the Director, Estates," the order said.
The government directed the Secretary, Legislative Council, to transfer all records pertaining to the Council Secretariat, including related legislative business, to the Department of Law, Justice and Parliamentary Affairs.
The officials said the Council had staff strength of 116 officials, including an additional secretary, three deputy secretaries and three under-secretaries.
The Council currently had 22 members against the total 36. Of these, the BJP had 10, the PDP eight, the National Conference three and the Congress one.
Top Stories