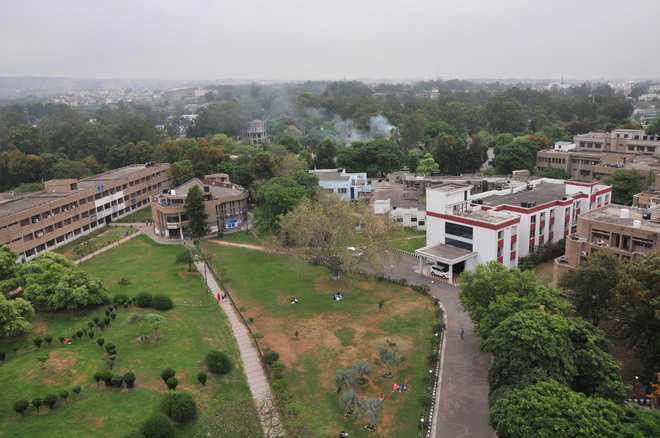 Arteev Sharma
Tribune News Service
Jammu, October 17
The "urgency" on the part of University of Jammu (JU) to hold interviews for the posts of Deputy Registrars and Assistant Registrars before the formation of the Union Territory (UT) has come under the scanner with stakeholders seeing a "mischief" in selection process.
The interviews for five posts of Deputy Registrars (DRs) and four posts of Assistant Registrars (ARs) have been fixed for October 26 and October 28, respectively.
If one looks at the university notification, the interviews for the five posts of DRs had been pending since long as the first advertisement notice for such posts was issued in 2013. The university had re-advertised these posts in 2015 and 2017.
Similarly, the university had conducted the written test for the five posts of Assistant Registrars (ARs), including, three posts for the main campus (one each in Open, Scheduled Caste and Scheduled Tribe), one post for Bhaderwah Campus and one post for Kathua Campus, on July 9, 2017. Since then, the university had not declared the results of written test.
The five posts of ARs, besides other administrative posts, were advertised on August 29, 2011 for the first time and later these posts were re-advertised on September 1, 2015.
"J&K has been in a transition phase from state to a UT and the focus of the administration is on making suitable arrangements for the new administrative setup. It is quite astonishing that the university has decided to hold interviews for the posts of DRs and ARs in this transition phase, though it had been pending for years together," a candidate who was shortlisted for the post of AR.
"The university shortlisted the candidates for ARs posts from the written test conducted in 2017 without specifying the criteria and fixed the interviews for October 26. They should have waited for the new administrative arrangements in the UT after October 31 as everybody is waiting for the new arrangements and rules. This urgency is quite un-understandable and suspicious as the university will observe vacations from October 25 to October 29 as well. We apprehend a mischief in the whole selection process," another candidate, who could not make it to interview said.
When contacted, Professor R K Ganjoo, Registrar, Jammu University, described it as a "routine matter" while refuting any sort of mischief in the selection process.
"The university administration will remain functional even during vacations, while there is no harm in conducting these interviews before the formation of UT. It is a routine matter and even the J&K Public Service Commission has been conducting interviews during these days," Professor Ganjoo said.