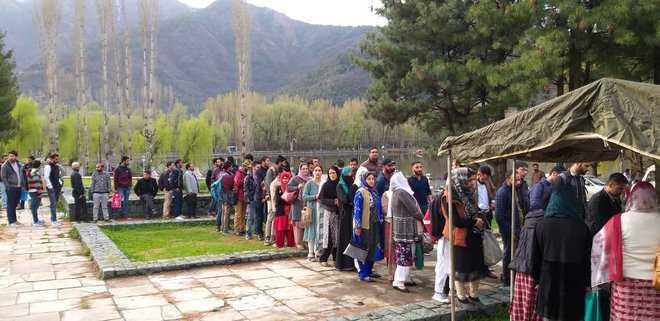 Tribune News Service
New Delhi, April 29

Kashmir will on Monday get its own version of the popular quiz show Kaun Banegaa Crorepati to help locals explore and maximise their general knowledge talents.

DD Kashir will today launch 'Kus Bani Koshur Karorpaet' in Kashmiri, the most popular international quiz format "Who Wants to Be a Millionaire?" popularly known as "Kaun Banega Crorepati" in India.

A government statement said the Kashmiri version "Kus Bani Koshur Karorpaet" starts from tonight and the broadcast will be 8 pm (Monday to Saturday) and will be repeated the following day at 7am and at 2 pm.

The show will be hosted by the Kashmiri actor Rayees Mohiuddin.

To mark the day, Director General, Doordarshan Supriya Sahu said: "The show gives us the opportunity to highlight the local unsung heroes and bring their untold stories from the Valley to the rest of the country."

The quiz-based show is aimed to give an opportunity to the people of Kashmir to prove their mettle on knowledge, an official note said.

The show is also expected to give locals a platform to share their personal experiences and stories of achievements and success giving them the opportunity to inspire and motivate us.

The programme is produced by Studio Next, a production house of Sony Pictures, the Indian license holder of the KBC format.
Top News
Asks not to spread fake news amid reports of her distancing ...
'US-India partnership is a cornerstone for a free and open I...
Rehana Fathima, a woman's right activist, was facing charges...
On August 3, 1991, Congress leader and brother of former MLA...
Injured admitted to hospital in Imphal where their condition...